Yes please!
That is the part I am just not understanding. With the ramping turned off it is not processing anything, it is just changing the ttl/pwm. No accelerations until the ends when the ttl is not changing. I feel like it should easily handle more, it can't be processor intensive to change the ttl frequency, can it?
Now for whatever reason it seems when you do use just M3 (not M3 I) accelerations are enabled for the change in laser power so it is a burnt mess.
The programming is still very wrong. I mean M4I doesn't work, and when I did some cut tests with ramping the lines were obviously wrong. Check this out.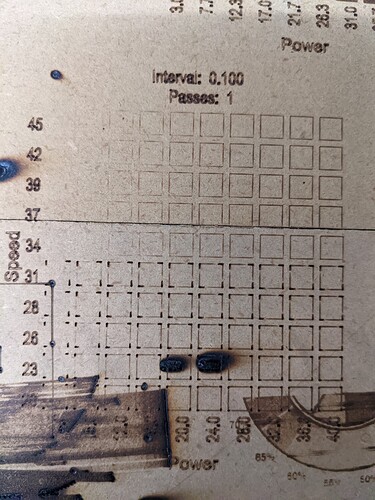 The math seems to work pretty dang good above 31mm/s, just below that it is a mess.