Some of you might remember the prototype I had in July. This time it worked way better. Took beech, tweaked the toolpaths a bit and got a great result. Only thing I'd change is filling the letters somehow, maybe I really need to get those inlays going.
Or buy epoxy.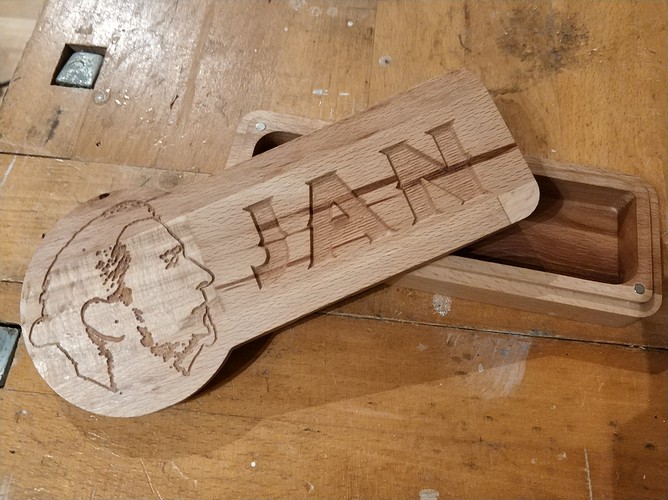 Tadaa!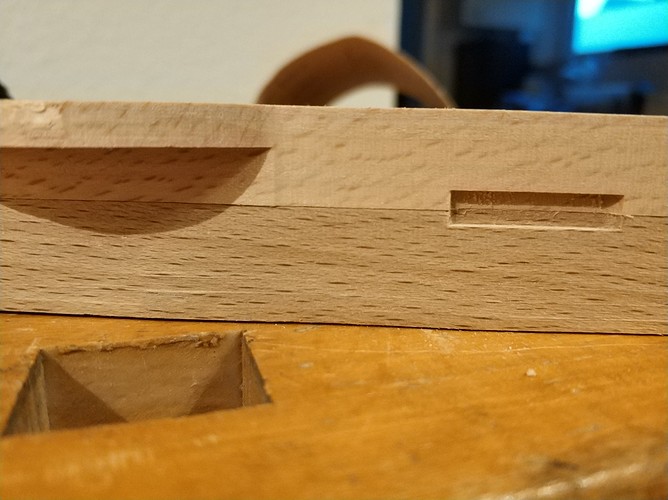 Tight shit, I'd say. Actually holds without the magnets. Love the accuracy of the MPCNC. Thanks Ryan.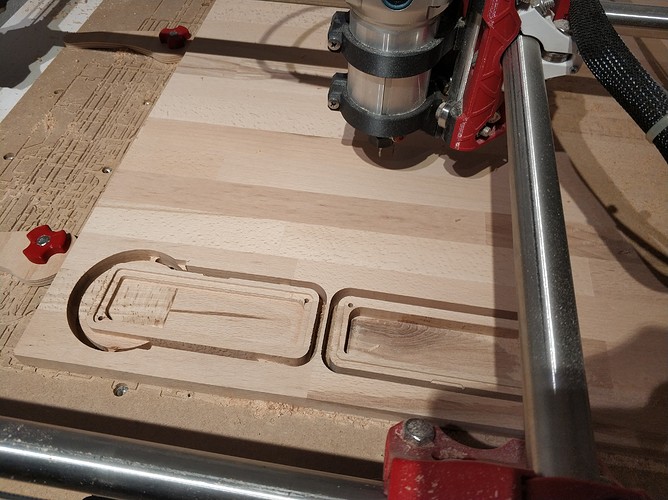 In between. Just for the curious.
If you want to make a box yourself, here is the Estlcam-File for hardwood (pretty slow, 800mm/min, 2mm DOC. Used to do it faster, but wanted to be sure…): Stiftebox Blanko Kreis v1 Hartholz.zip (48.7 KB)