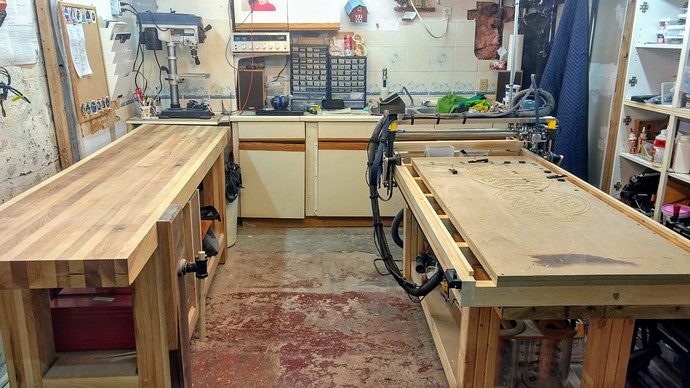 I went old school and new school in 2020 (and the beginning of 2021) and built a Lowrider 2 on my old workbench, and then a Roubo style workbench to give me my working space back.
Have been wanting to get a CNC for a couple of years now and it didn't seem like it was going to happen until I came across the LR plans last year. Thanks Ryan! The Roubo I've wanted to do for 15 years so it was good having an excuse to get started.
Thanks to everyone in the forum! It's funny how many questions I have had have already been asked and answered. A big thanks to @jeffeb3 for being everywhere
Again thanks to Ryan - When I asked a question right after ordering and got a response in a 1/2 hr I realized this was the right route to go. Have made a whole bunch of things (mallets, ornaments, house numbers, Han Solo in carbonite (um…wood)) while learning how to handle the machine.
Having fun and learning lots!