My 4 yr old is trying to snake them.
I had ordered this before I had even found v1, now I'll have to build a mp3dp using this and my lowrider.
4 months?! What was the backorder length when you ordered? I placed an order about a month ago with a 7 week backorder. I'm patient, but damn!
4 months was the estimated length of time for the backorder when I placed my order. I think they said the bulk of their preorders were creating that and now they've kind of caught up.
Making progress on getting the garage better set up. Added some electrical outlets, added some lighting over the new workbench, started an enclosure for the new prusa mini utilizing the pre-existing shelving, and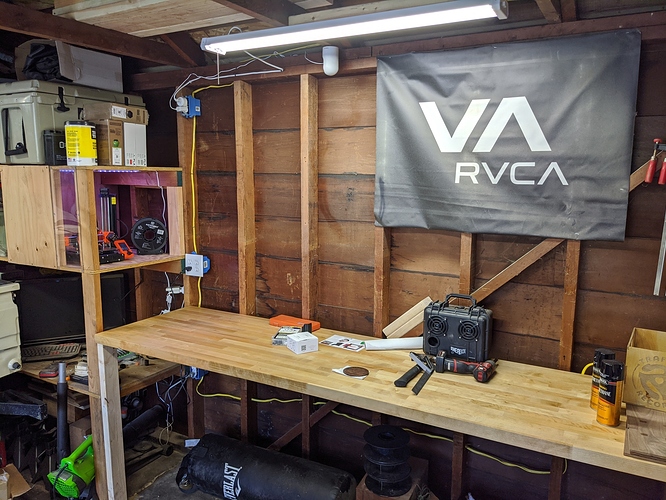 installed a webcam to monitor the printer and for security.