From recent projects I CNC cut out of MDF using my LowRider 2:
This is a 2-sided board for a fun, popular game. It has my own adaption and design tweaks. One side is for 6-players, and the other side is for 4 players. I plan on selling these (as many as I can) as a fundraiser. This one has not yet been painted with the "player" colors in key spots, and it has not yet been sealed (to be done with oil-based poly), but I positioned the color-coded dice and marbles to illustrate.
The "divots" for the marbles were machined with this "cove box" router bit (7/8"): https://amzn.to/3pvvArW
The design accents were cut with this 1/8" 2-flute up-cut end mill bit: https://amzn.to/3sCDqSO
The profiles were through-cut with this 1/4" 2-flute up-cut bit: https://amzn.to/3Hz82Zt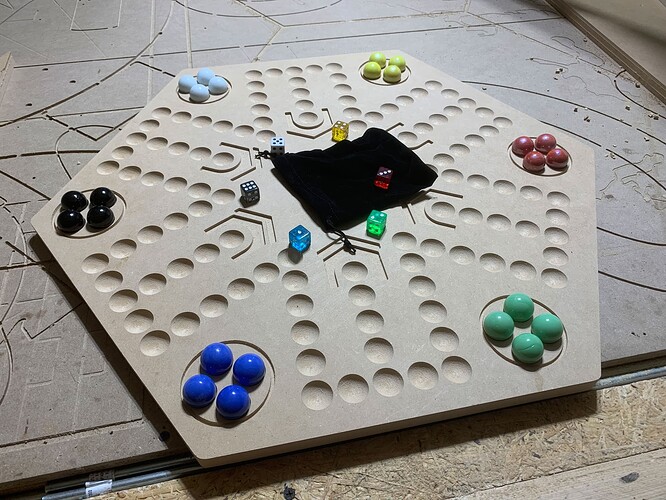 Note: urls are affiliate links.