Hi all!
I've Built an MPCNC (Burly), and I still have to upload the picture here on the forum
By the way, I need your help with the motherboard! I wanted all the possibilities that GRBL, as far as I know, offers and also planned to upgrade to the dual end-stop for AUTOsquaring so I've bought a Ramps board.
The Ramps is the 1.6+ version. I have to admit that now I'm slightly not happy for the choice since, apparently, is less easy to set up compared to the other version. The decision came from the fact that this 1.6+ is better and has also better hardware to avoid previous boards' burn issues.
So I got 1 Ramps 1.6+, 1 Elegoo Mega 2560 mb and x5 A4988 stepper drivers.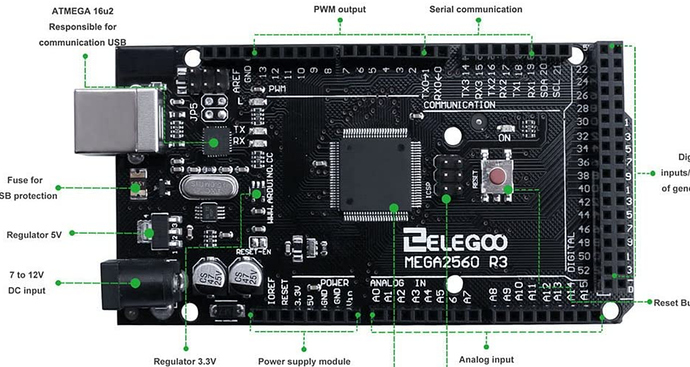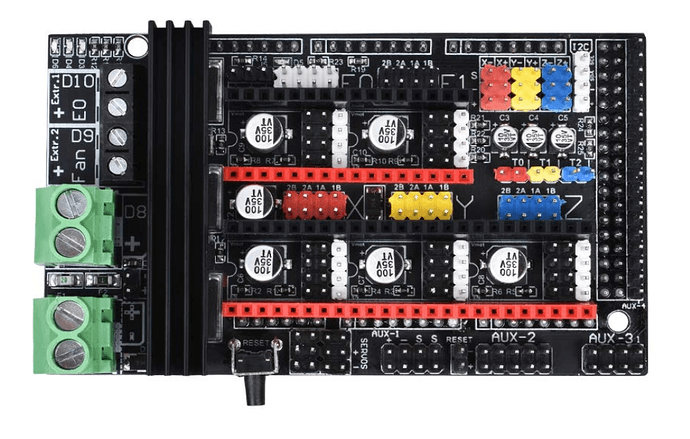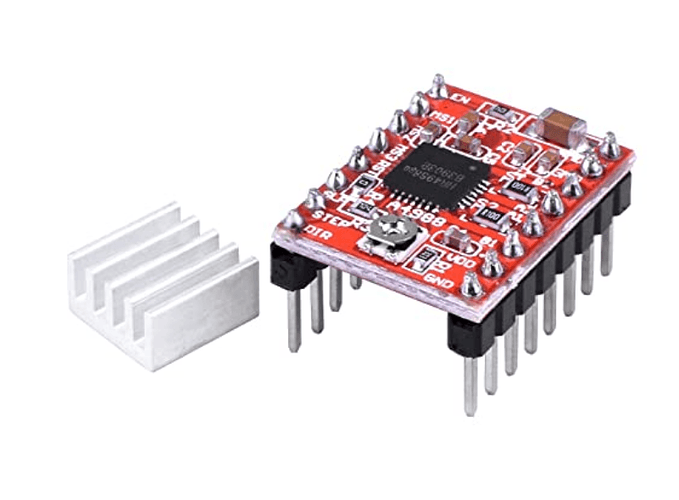 I flashed the GRBL Mega-5X that I've found on this forum.
I was able to connect the board with UGCS but nothing more. The first problem is that I don't know how to insert the jumper couplers correctly. I saw on the web that A4988 and DRV8825 are "special" so I need to put them between the black and white pin on the board. (The 1.6+ has 4 rows of pins per each stepper driver instead of the classic 3 ones)
Here the "basic instructions" that I've found: https://www.biqu.equipment/products/biqu-3d-printer-parts-ramps-1-6-plus-upgrade-from
They kinda tell where to place the jumpers and to solder the RESET and SLEEP pins together (just for A4988 and DRV8825 drivers). So once I did this to test the X-axis (just 1 motor connected) I tried to send move commands with UGCS but the stepper doesn't work.
Since I'm not an electrical engineer nor a programmer I have no idea of what is going wrong here! I wasn't even able to find tutorials for the combination GRBL-RAMPS 1.6plus-A4988 which seems to be not so common.
Could you please help me with your knowledge so that we can make a sort of guide to help other people that made the same choice?