395 dollar spindle in a MPCNC for 600???
working machine for sale:
PA, United States
17"x17"x4.5" work area on 40"x40" floor level table
PRIMO Amb 1050 FME-P (ER16) for sale, stainless steel pipe, steel core belts, rambo 1.4 duel endstop Marlin installed and running (endstops in bag)
Comes with imperial and metric collets and printed With 75% infill.
10mm deep cut in 12.4mm deep 6061
Can post cutting video / chips.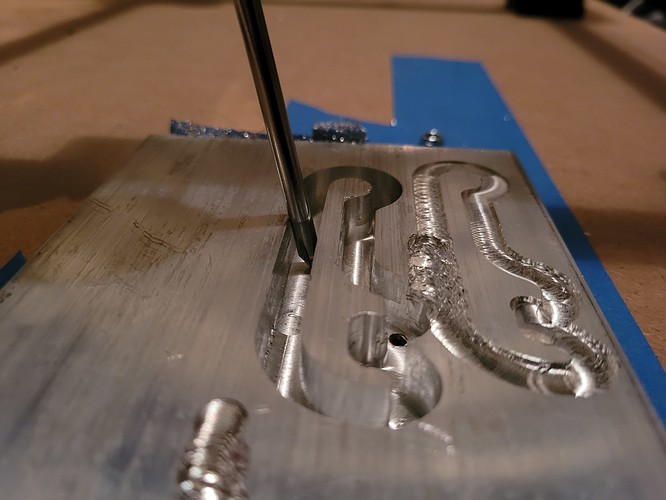 Only let 1 image