I finally got to use my DW660 with a 5/8" routing bit to surface a spoil board last weekend. Time is my major constraint with this project
About 3 minutes in I decided that I probably am not going to be able to live without dust collection of some sort. I'm printing out Das Boot right now.
So now for the embarrassingly simple question:
Where does the hose attach to? I mean, I know it attaches to the boot, obviously, but then it goes up and ??? and then to the vacuum.
I've read you're not supposed to attach it to the z-axis, so where do you attach it? The ceiling? Nowhere at all and I'm just over-thinking it?
Almost every picture I've seen is just a close up up where the hose attaches to the boot and nothing about how to support the hose.
Example: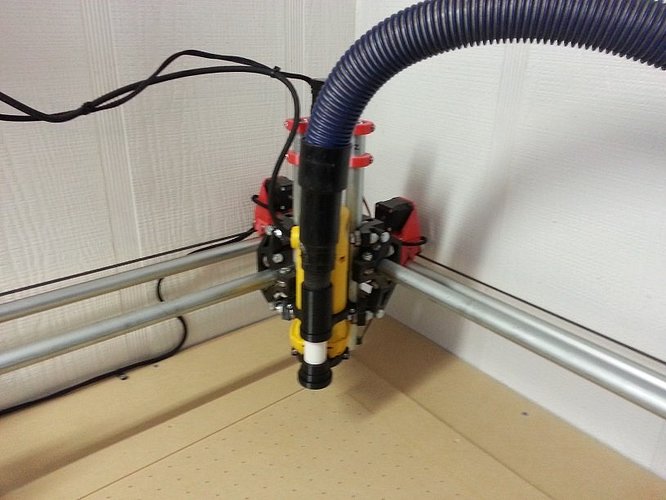 I hope I'm being clear about what I'm asking