Hi,
Just thought I'd make a quick post for my nearly completed build. Orange and black seems to be the colour scheme of choice!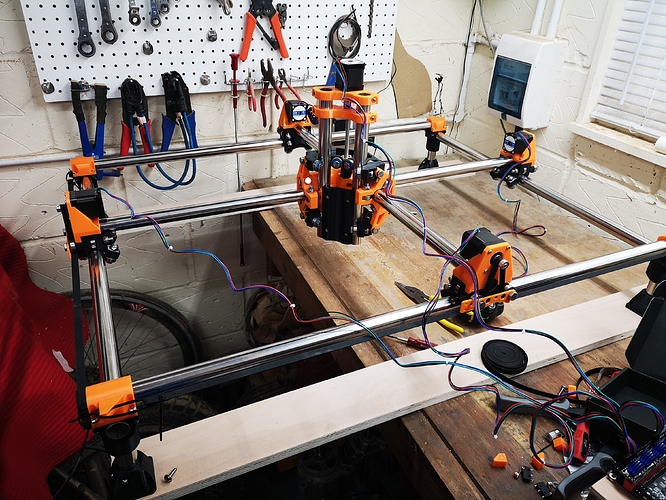 That was it set up just to test the electronics. It's running on the SKR1.4 Turbo mainboard with TMC2208 stepper drivers in UART mode.
I cobbled together a torsion box frame out of some scrap MDF to make a more stable base which is nearly finished. Just need to get some sheets of ply to cover it with.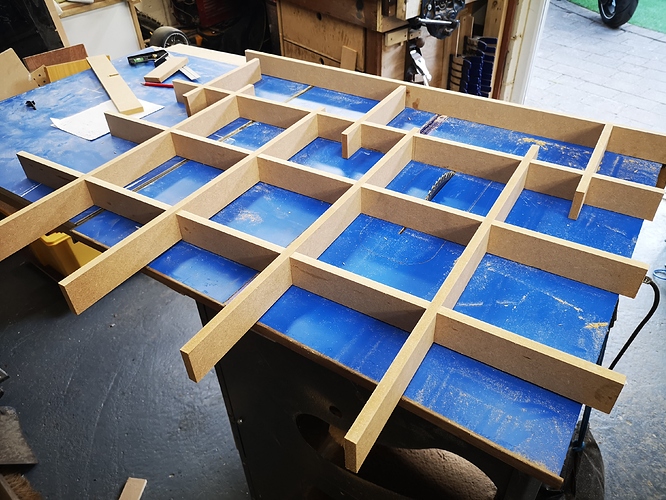 and fear not here's the end of it's first Crown drawing…well not it's fisrt crown, it's first successful crown!