Rad mixer. Same shade as Prince's motorcycle.
Sneak Preview of the case. I feel like this should have a purple saber light coming out of the collett.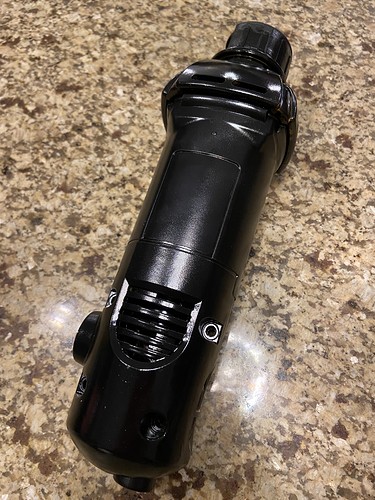 Pro-tip: don't order replacement parts from M&M tools. They screw you with the 3 week wait. If I wanted to order from China, I would have ordered FROM china. Found the brush holder on ebay. See I finally got comfortable calling it a brush.
So worth it for the look, don't you think?
Looks really good. Can't wait to see it in the machine.
My 3yo has a tiny light saber key chain. She thinks it is a "light saver". She runs around the house pointing it at people and screams, "I saved you!".
What a fun age. Have a 13 y/o here, but the things they say are the best. I still call our washing machine the "wash-a-my-clean" because it is so poetically fitting.
Yep, I had rough figured a month long build but have some many other projects going and doing the enclosure was new territory and skills for me.
Here is what I did last night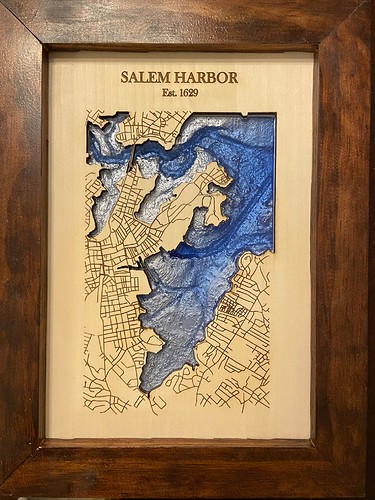 Wha?! How did you do that? You should make a new thread with that and share some of the process. Looks amazing.
I didn't use a CNC, but I guess you could make it with a tiny bit and black infill. ok will share in the right category
@Zymurgist I agree with Jeff I'd love to see more in your project.