I have had this on the drawing board for 3 years now, I even used my tester in the first dual demo vid. I am not really sure if anyone would want one.
I am thinking a probe, spade female plug, and a clamp for the endmill? I am sure everyone will want to make their own lengths and stuff.
Any idea what to put on the back, I just have some logos now. I thought about some common Gcode commands but you know me and my obsession with the logo!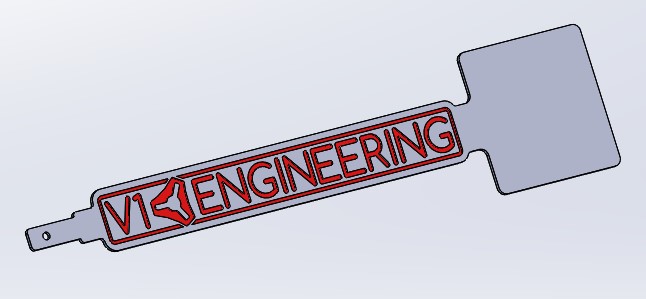 Small, 3.3" long, 0.5mm thick, stainless, you can bend it or leave it at the neck or leave it flat.