Nice effect with carved plastic(?) and epoxy filled! What is the white material?
Cool! Will you add some backlight?
I have no idea what the white plastic is. I got it from broken tv. Now I did cut it was in an open garage with the a fan blowing out while I had on a 3m respirator with 60923 cartridges(organic vapor/acid gas). And I doubt Samsung is going to tell me what material they use for their light diffusers behind the lcd
I also plan on putting lights behind it. I will probably build a small box and ball up a string of rainbow fairy lights. This is the general idea. Except my neighbors machine will be cut on the mpcnc vs hand cut like mine.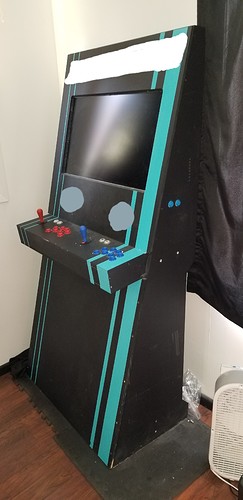 I like the smaller profile. That is cool.