So I assumed that the Archim1 board would have GPIO pins similar to a pi, and that I could trigger some relays in order to activate my plasma torch, or my router/vacuum.
Doing some digging, and it seems like this might not be the case? I don't see any lines in the firmware that allow me to define the pins. As well as I'm not sure if any of the pins can even be used for what I want. (J20 is the GPIO header - the pins seem mostly for different arduino communication protocols.)


So that makes me think that I will need to get creative. The relays require 5.5v, 3.3v, ground, and an activation pin for each relay.
So I'm thinking I can source 5.5 and ground from the SERIAL connection. 3.3v from J20 pin 24…the tricky part possibly being the trigger pins. I was thinking the ground pins from fan0 and fan1 or heater0 and heater1. But I'm not sure if those will work? I'm not well versed enough to see if these are in the firmware and able to be commanded.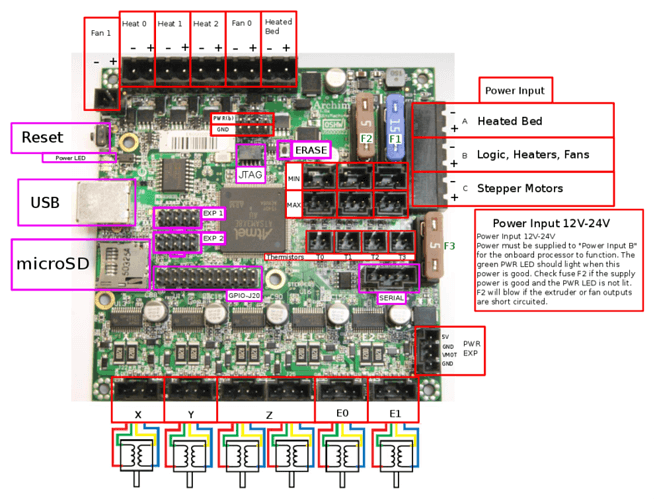 Any ideas/help?