I have only just complete my MPCNC here in Australia. I would like to thanks Ryan for designing a fantastic piece of equipment. Due to delays with obtaining all of the parts after I had printed all of the components this is a burly build.
I have only had it operational for a couple of weeks and already impressed with the capability of this machine.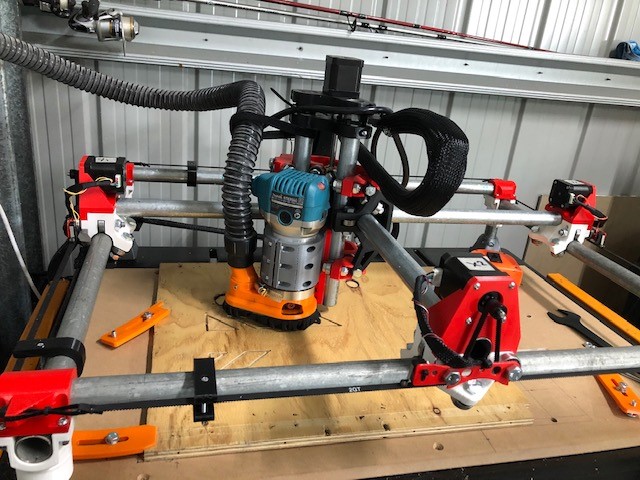 I am using a Rambo board with dual end stops and a Makita router.