I whipped up a few of these as gifts. There is a magnet that catches the caps.
I recommend them if you want to make something quick, or even sell to others. The cost of materials is less than $10.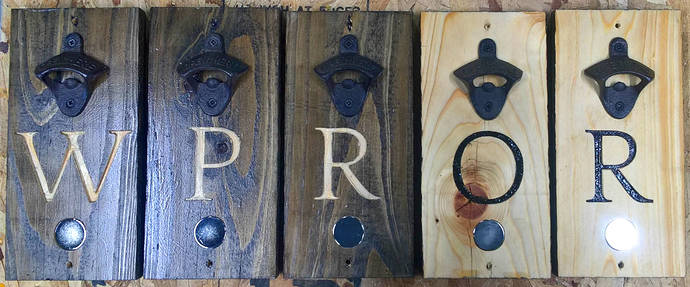 The finish on the left is a custom conconction of water-based Tremclad Black and Polyurethane that I've been using a lot. The ones on the right are rubbed with linseed oil and the letters filled with acrylic black.