has anyone try to install bigtreetech octopus board on a lowrider v3 ?
Yes, i have. i can post the files if your interested. I accidently bought the octopus version not knowing the difference
but made it work. Do you by chance know of a nice enclosure that fits the LR3 design?
Hey, would you mind posting the files for the SKR octopus board? It's the only SKR board I can find in South Africa
I can't upload the entire project. So i'll upload the configuration files.
You have to download a clean marlin project from GitHub version 2.0.9.5 wich is the version i've installed.
You would still be required to make changes to your setup in configuration files. so i would advise on following the PlatformIO docs if you haven't done so yet to setup the enivronment.
The files
Octopus config.zip (94.6 KB)
override the files from the zip, platform.ini is on the root, the others are inside Marlin/
I use TMC2209 drivers if you don't you need to change the setting starting at line 159
my printable area is X620 Y850 this is also used as a hardstop change it at line 1577 to your dimentions
I use an LCD screen
Preview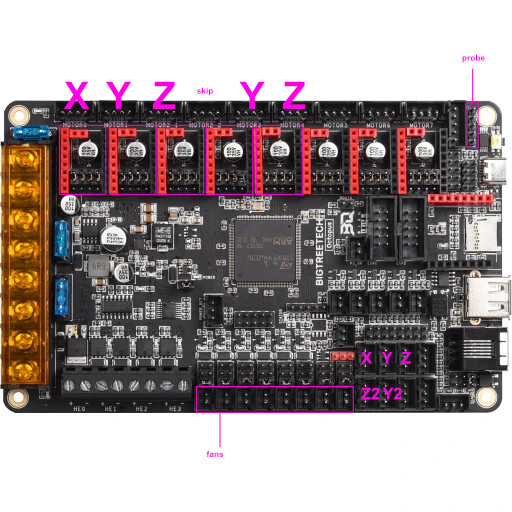 Hope it helps, good luck.
Thank you for taking the time to send this through. I really appreciate it!