I'm trying to make a little box, with a lid that would nest inside a pocket. The problem I am running into is when running the part cut, I am getting a bump on each pass in the same spot on both the base and the lid. I'm not sure what is happening. I am running a finishing finishing pass on both parts. Any suggestions?
I mean I know I could hit it with the belt sander and clean it up before applying finish, I just though it odd as its only happening on the part operation and not the pocket or island operations.
This was with Estlcam:
.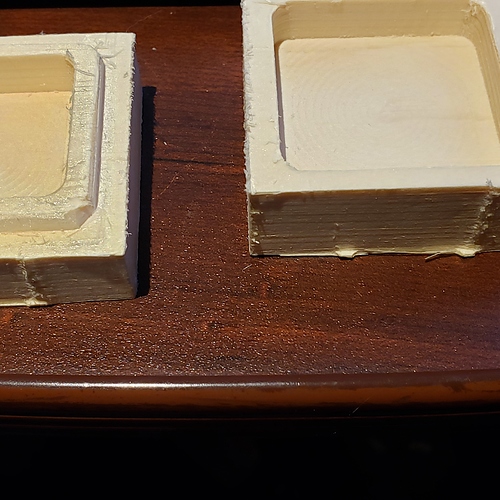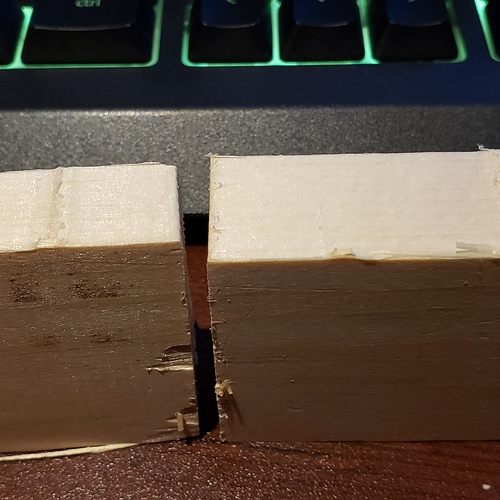 And this was with Fusion360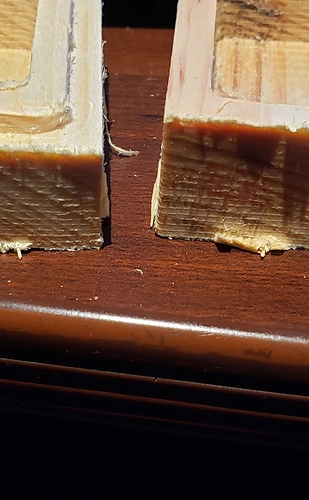 I checked the belts and gear screws, all looked and felt okay. A bit odd. Any help is always appreciated.