I found a video on here about these Cam Clamps and decided it would be a great project for the CNC.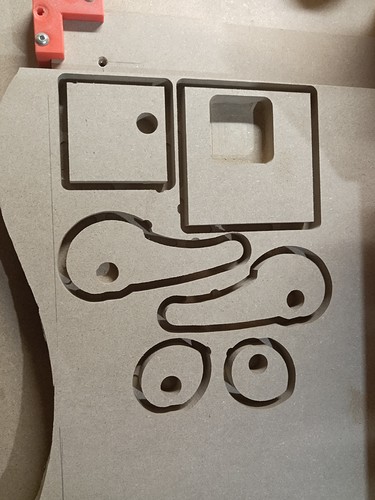 I drew them out in Fusion 360 from the PDF, (didn't see the DXF until after it was done)
CAM from Fusion 360, cut out of 15mm MDF, 1/4" 2 flute end mill, 3 on the Makita Router.
Really pleased how they turned out. Nothing special but it's the first through cut for me and the first Fusion 360 CAM. Learnt a lot from this project and am happy with my LowRider.
Thanks for all the help along the way @jeffeb3 and all those that helped! A special shout out to @vicious1 for this great design, thank you! I will say that building the machine was far faster than I expected however the learning curve to use it actually takes longer than making the machine itself!!