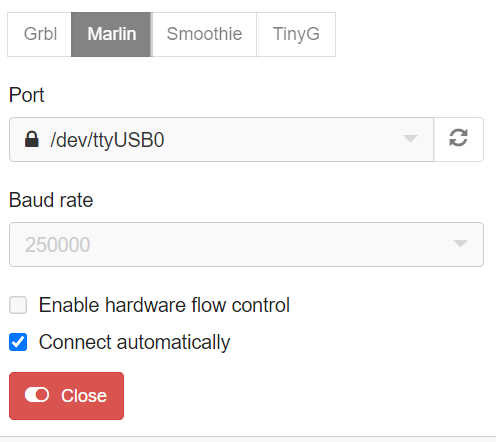 I have been trying to get my machine setup with cnc.js by using v1pi. V1pi was easy enough to setup and I was able to get a response from the board when I connect via USB however I do not get anything back from the board when I send a Gcode command. I used the widget for Marlin to request position. I also typed M14 in there just trying one last wag before I posted this.
I have tried starting and restarting everything - the board and the pi. I also removed the screen from the MKS 1.4 but no change there either.
Does anyone have any ideas?
-Erik