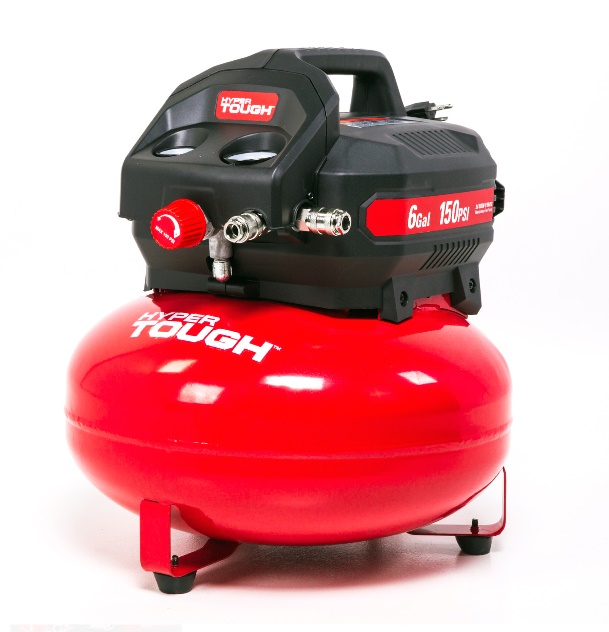 Just saw this on slickdeals. I have been wanting to pickup a cheap air compressor for taking a stab at cutting aluminum. I am inspired by Kevins success. I noticed he was using an air compressor to keep the chips away from the tool. I was checking out my favorite website today and noticed that they had this 6 gallon pancake compressor on clearance for $30 bucks sure enough I looked and my local walmart had 2 in stock. To see if your local store has any just go to.
and search sku 180744870
They even offer a 2 year replacement for $4 upon checking out. Only downside was they have it wrapped in a metal theft protection thing which the gal at the checkout struggled to get free. Then since it was so large it didnt go over the magnetic thing at checkout there was still something inside that set off all the alarms when I walked out and the wild eyed crazy mary greeting gal they had there came roaring in to check my receipt (so keep it handy when you are walking out). I have not seen where kevin posted his tutorial on his setup anywhere yet but I am guessing this would be more than enough to get the job done.
Hopefully this is useful to someone!
Neil