Hey Guys,
Im new here. I've had the MPCNC for a couple months and it has been working great.
Today, I've had a file that I have encountered a problem with. When cutting circles they are not concentric for me, at first I thought maybe since the circle was so big I was hitting the size limit of my machine and maybe it bumped the edge. (24"X24").
I did some tests on foam and the smaller I made the circle the worst it became. Also the holes were misaligned on every file.
I'm using Vcarve with the post processor linked on this site, with a 1/8 inch end mill. I've tried Estlcam also but got the same results. I don't know if the problem is my machine or my Gcode. Other things cut out great for me.
I checked the machine for square and it seemed to be good. I also did a 400mm test cut and it was maybe 1/16th an inch short on the Xaxis and perfect on the Y
I hope I am attaching all the pictures needed here. If you need any more please let me know.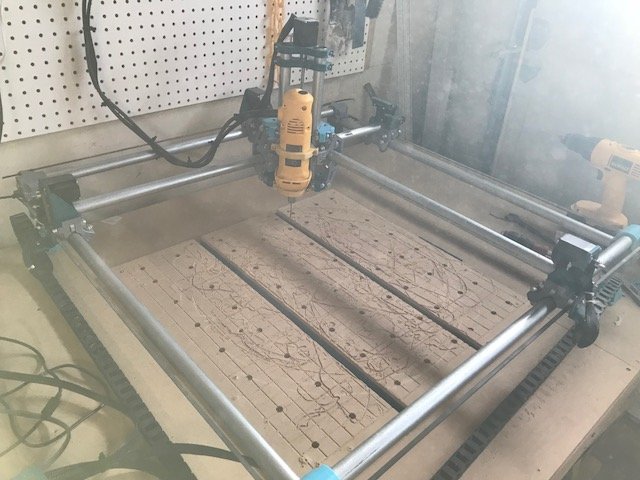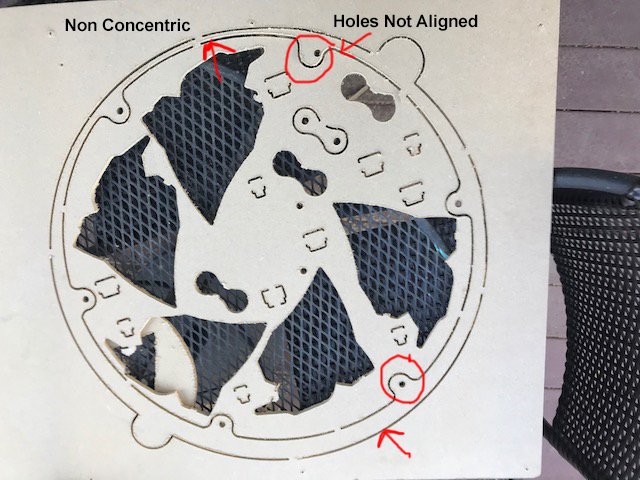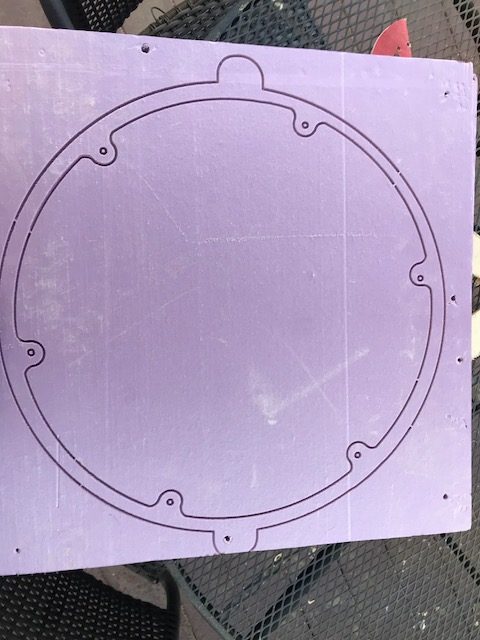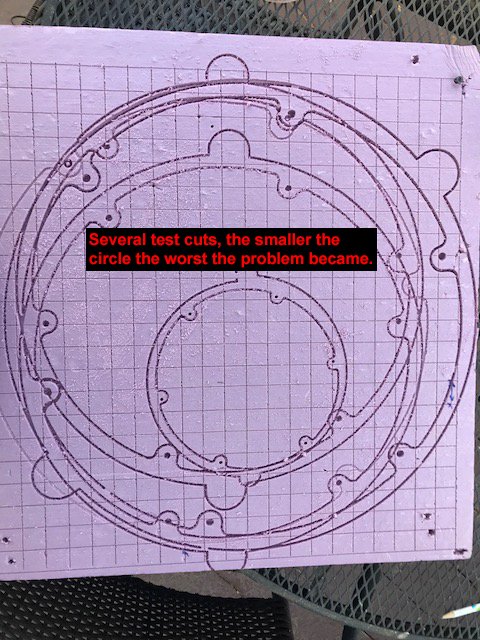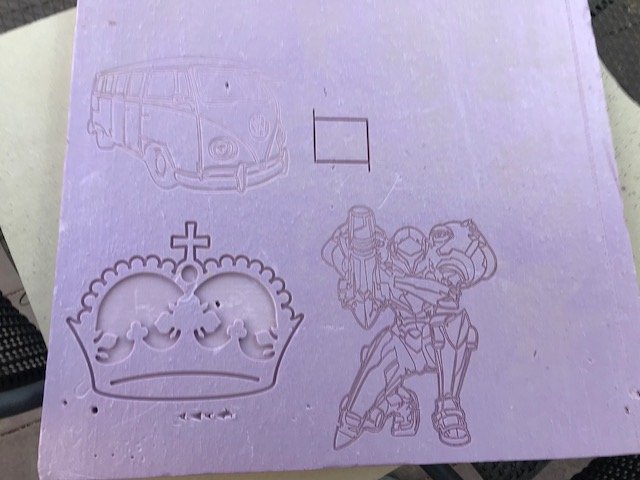 Iris1Pass.gcode (65.6 KB)