So i want a jog pendant but didnt want to mess with marlin settings (at all…) i also didnt care if it was joystick based. The goal is to be able to job the machine into place from a vantage point closer than where my electronics were.
The answer was the to extend my TFT24 display via a cable so i could have it in my hand away from the skr brains.
After spending hours soldering up an extension cord for the EXP1 and EXp2 cables, I found out that these do nothing when the display is in touch mode! Are they only used when in marlin mode?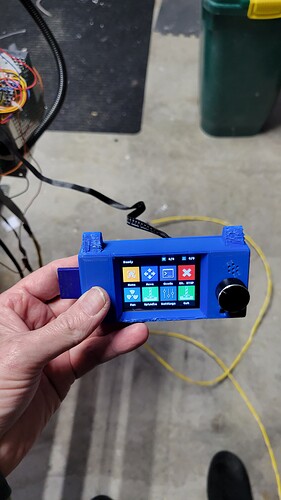 Long story short is this works great as a separate device and if i really dont need the exp1 and exp2 wires, its a super simple adjustment. To be experimented with further…