Hey there
Got our 1st cuts from MPCNC this weekend, was exciting and satisfying AF!
Now looking to control the spindle VFD from the cnc controller with gcode, in order to start up and shut down spindle as the job requires, especially for longer jobs that might run into the night.
We have an MKS Gen 1.4 controlling the motions, and a H100-1.5S2-1B china VFD. It's got a whole bunch of control terminals, but no clue here on how to actually utilize them. If this was already addressed elsewhere, I apologize and humble request a link.
Picture of the VFD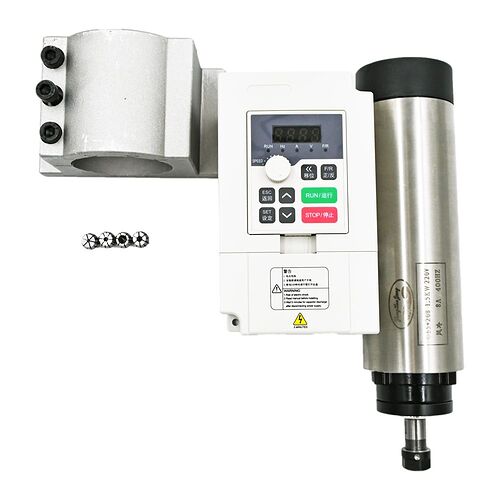 Thanks in advance to anyone taking the time to read this!