I'm back to build a Primo MPCNC printed in Polycarbonate filament. I'm thinking I will keep it small this time maybe 13.5" x 10.5" x 3" work area. I have a 220Volt 2.2kw 80MM water cooled spindle that I want to use. Would these dimension work ok with a spindle that size? Are there any mounts for a 80MM spindle?
I'd like to eventually try cutting aluminum. I have to make a part for my dad's 1964 Oldsmobile Dynamic 88 Convertible that he handed down to me after he passed away. I need to make a bracket to hold the bell crank so that the transmission will shift correctly.
I'm printing the core now. 72 hours down and it shows a day left of printing.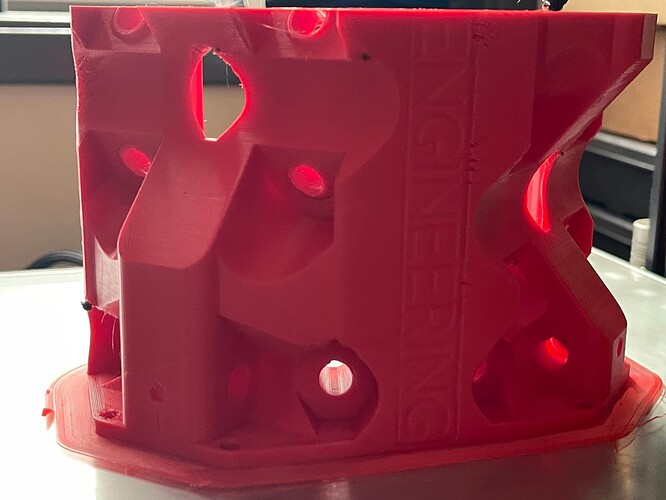 -Brandon