Although I don't suppose this is actually advice, I thought I'd throw up a couple of pics.
I ran the same file twice, just flipped the board over. Only difference was using a Chinese 500W spindle on one, and the Dewalt 660 on the other. The material is particle board with a (I think) melamine surface. The 500W spindle seems to have more vibration than the Dewalt. The surface finish as well as in general, looks better with the Dewalt.
I think if I can get a speed controller on this Dewalt, I'll be in good shape.
Ron
Chinese Spindle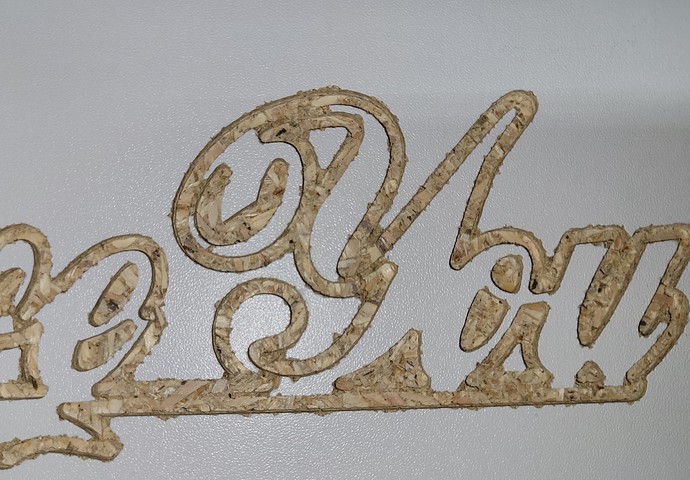 DeWalt 660