Hi, can anyone help me with laser connection, please? My MPCNC run on Marlin on ATMega 2560+RAMPS 1.6 Plus.
I'm working on how to connect a diode 12V/5A laser to a board.
So which cable from laser to which pin on RAMPS?
I think cable at yellow circle on attached photo, right?
And switch A/TTL (green circle) to "TTL", right?
Cables from blue circle will not connected to board, right?
My configuration.h and configuration_adv.h are here, something will need to change?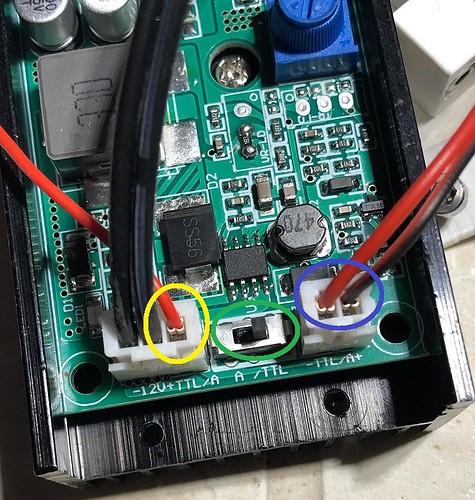 Thank you so much!
Tomas