So I have an original Dragon's Lair, and Space Ace (they use the same cabinet for those that aren't familiar) and I had to put them in storage during Katrina. WELL, long story short, the storage unit flooded, and my cabinets were ruined. So what am I doing to do with all this original hardware, the PCB, the laserdisc player, that cool ass 3 sided marquee?
Well, I'm gonna use my Lowrider 2 to reproduce my cabinets! Left side complete, just need to add the blocking and cut the right side and other panels. I'm currently cutting the bottom, and the top as I type this.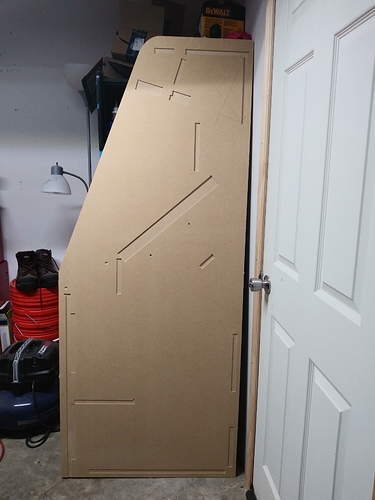 There were a few 'depth' issues, mostly because I forgot to level my gantry before I started the cut. Anxious I guess. Impatient, you know how it goes. I'm going to keep this thread updated as I make progress, because 100% of it is being cut on the Lowrider 2.