Hi All !
Long time lurker and after 1+ years finally decided to build the MPCNC
The build has gone smoothly up until the end.
Software & Specs:
Rambo 1.4 Board (bought from AliExpress)
Marlin 509D 2.0.7.2 ( Confirmed via startup )
Repetier Host
Windows 10
The Problem:
The Y2 motor seems to be turning too fast ? And I don't know what is causing it.
Evidence
These are the connections on my RAMBO board.
X1, X2, Y1 and Z all function correctly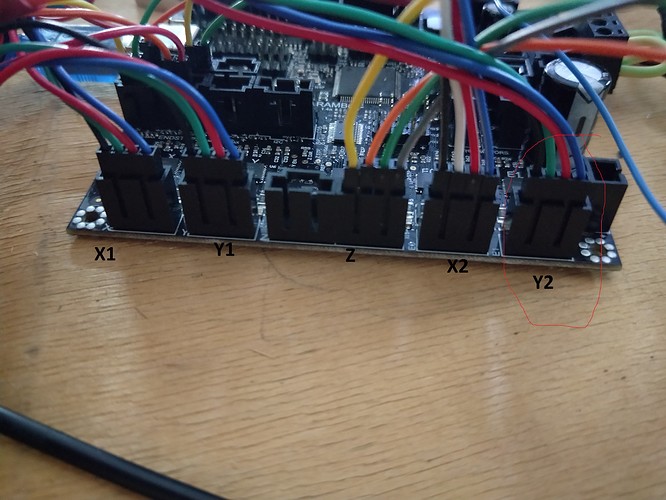 Video One
In this video, the left motor was wired into the E1 Port. I then cycled through various Y AXIS movements in repetier-host.
Going from 0.1mm through to 10mm.
Both of these motors should be travelling the same distance. The blue tape is used for reference point.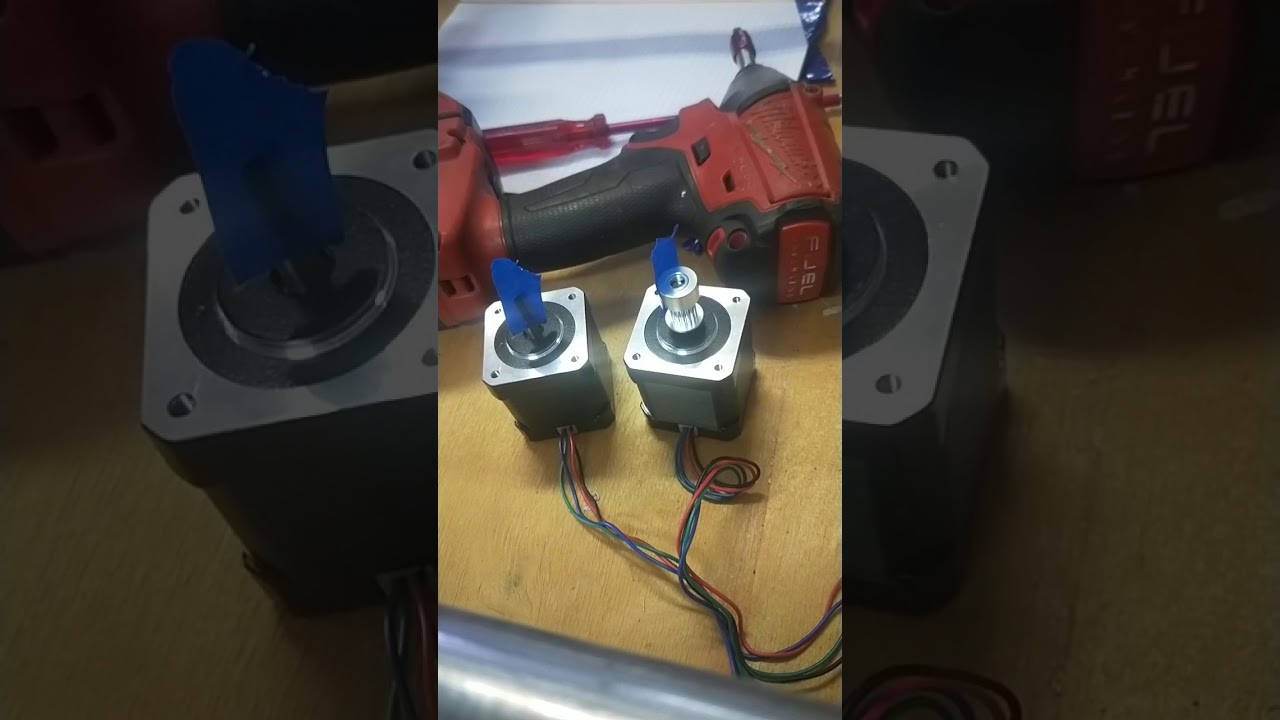 Video Two:
I then swapped the ports, so the right motor is now connected to E1 (Y2) and the left motor is connected to Y1.
Cycling through some manual control movements. Up to 50mm movements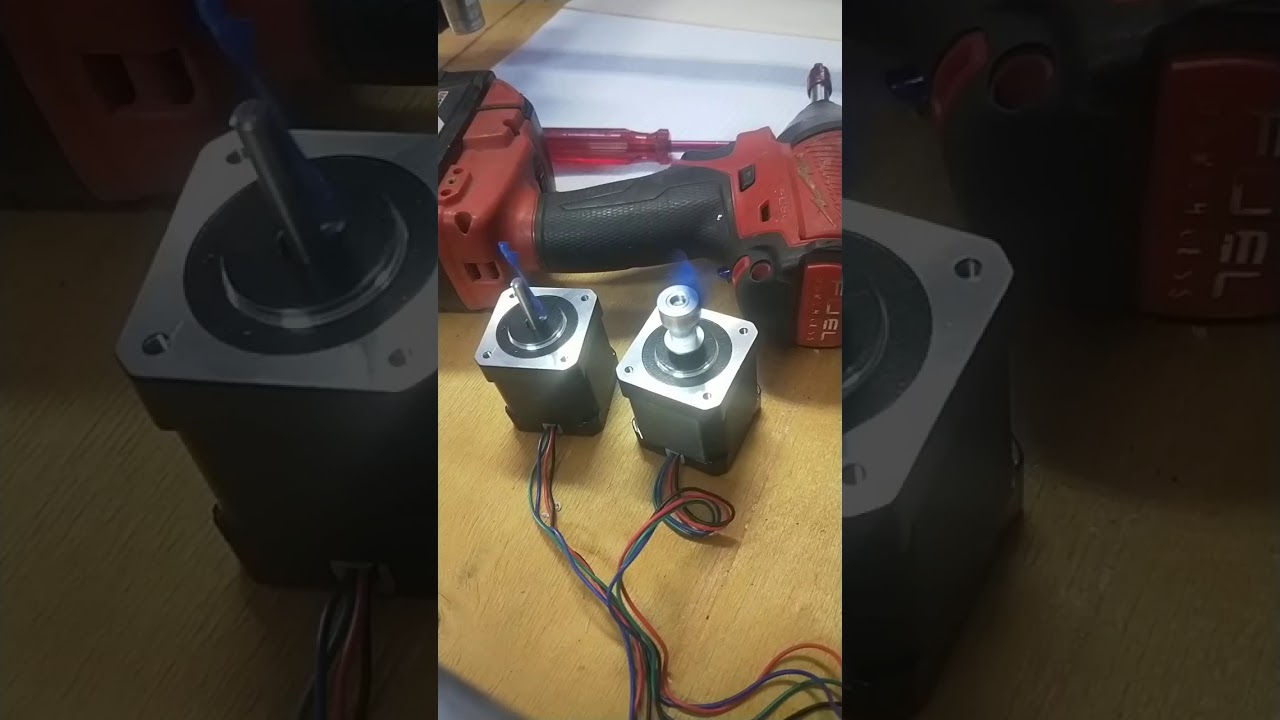 The story
Upon the very first startup, the board worked well controlling it via Repetier Host with Manual Control.
I had wired all the motors the wrong polarity. I turned off the power and removed the USB connection and then flipped the polarity on all the motors.
This is when I first noticed the problems.
The X-Axis worked correctly but there was a problem with the Y-Axis it looked like it was moving too violently on one side.
After sleeping on it, I reflashed the firmware and it started working correctly again with manual control. Using the crown test gcode I was able to partially draw a crown and then the problem occured again halfway through the gcode.
After a couple days I reflashed and I was able to complete the crown test. However the problem has since returned. During one startup, before the problem happened again, both motors on the Y axis seemed to invert their direction. Up was no DOWN and down was now UP.
I have tried numerous motors and even swapped the X and Y axis motor pins. The E1 Header pins seem to not be functioning correctly.
All End stops are wired correctly and report Open and TRIGGERED respecitvely.
What have I tried?
Unplugging everything but the two motors
Reflashing firmware
Different USB port, different PC
Reinstalling repetier
etc