Not a CNC project (yet), I made an endgrain cutting board from a 2x4. Apparently "whitewood," whatever that is.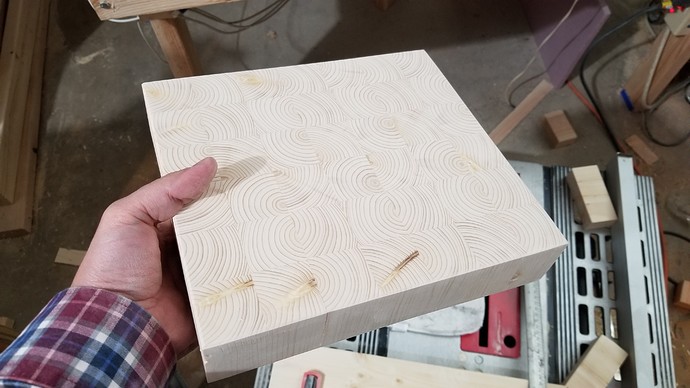 I had intended this as cheap practice and then trash it but it actually looks and feels okay, so I'm probably going to put it in service after deciding on a finish.
What I want to try next is a composite board with nice walnut (or maybe some other fancy wood) on the surface and sides and cheap lumber or poplar in the core. The idea is to get a good size fancy cutting board without dropping a lot of money on raw materials.
I bought myself a thickness planer which is working great so far, although some test pieces indicated I couldn't run the finished board through without tearing up the trailing edge. I think my next one I'll add a sacrificial piece and then slice it off after going through the planer. Sanding was no fun.