I have been working on a "rack and pinion" style system using a rack cast in epoxy. Here is the result so far: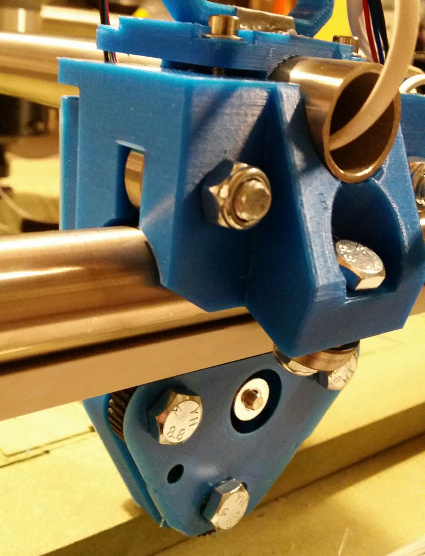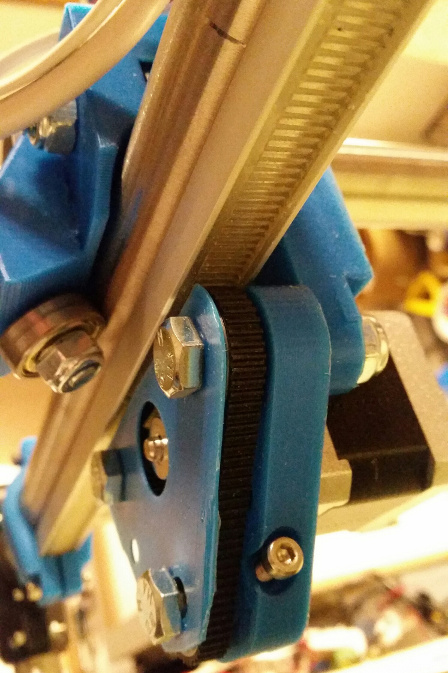 I glued some GT2 belt to the bottom inside of an aluminum C section tube, closed the ends, and poured epoxy in it. It makes a perfectly matching rack for the belt. I clamped the rack to the underside of the frame tube so dust or chips cannot settle on it.
I also designed a new roller that moves over this epoxy rack using a closed-loop GT2 belt, which looks like a tank tread. It's pretty much a drop-in replacement for the standard roller.
I did some rudimentary analysis of the stiffness. When the steppers are on, the roller moves about 0.10mm per kg of load (on the roller itself). The exact number partially depends on the tension of the closed-loop belt. This compares quite favorably with 0.35mm per meter for plain GT2 belt.
Note that the deflection does not vary with the position of the gantry, in contrast with GT2 belts. Also, you can essentially cast a rack of any length you want. Several meters should not be an issue at all.
There are some things I would do differently in a future iteration though. I need to think of a better way to cast the epoxy. I got huge air pockets in it. Doesn't seem to be an issue so far, but it could be better. Just plain epoxy is more flexible than I thought, so I will try to embed stranded steel wire in it while casting the rack, to see if that makes any difference. (I put it in aluminum C section tube now, hopefully that won't be necessary anymore). The roller design could also be improved in a few ways.