I've been running into some pausing while machining. At first I justified it to bad tool paths or weird things with engraving and tiny imperfections in the source file.
Last night I bored a hole with a simple helix op.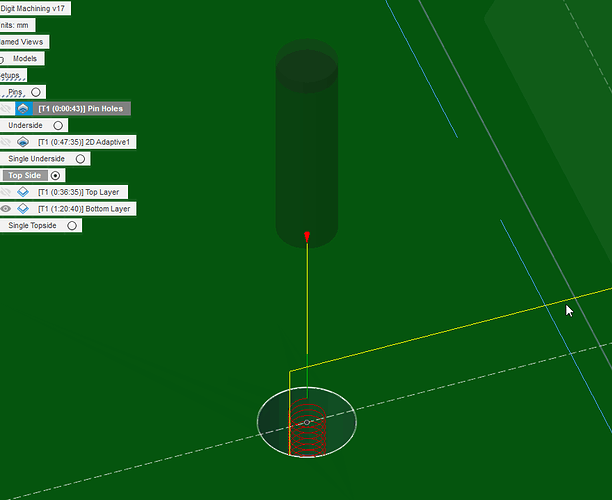 During the ramps down, it pauses. The F360 operation if I simulate is "ramping". The output gcode is just a bunch of G1's.
If I recall, it looked like it would do 360 degrees (while going down in Z as well), and then pause for a second. Repeat. Fusion thinks this is a 43 second operation, and while I know that can depend a lot, this was 3 minutes, no doubt because fusion doesn't expect the tool to be doing nothing during the helix/ramp.
I'm thinking it's likely something in Marlin I have misconfigured? Has anyone run in to this?