Basically the project that got me here. A Factory Five 818S. The goal was to have a project to keep me busy after earning my BS Math so I didn't drive the wife absolutely crazy. This won out over LS swapping a Jag XK8.
(not my car)

The basic idea is to get a Subaru WRX, put the engine and transmission in the back of the kit frame, and build a rear-drive mid-engine rocket.
A guy on the forum showed off some vents he was 3d printing, so I bought an Ender3. After getting better at that, another guy started showing some CNC stuff he did. One the lead to another and the next thing I know, I'm printing a burly. But I digress.
The donor for this was a 2006 Saab 92-xAero, which was a WRX with fancy fenders and carpet. Saab didn't have any cars for this segment, but just needed to bridge a couple years until the 9-3 was ready so they bought cars from Subaru for 2006-2007. Upside, WRX fanbois didn't care about these, so I scored it for roughly (
EDIT
)$2100 shipped from an insurance auction vs $6k the WRXs were running.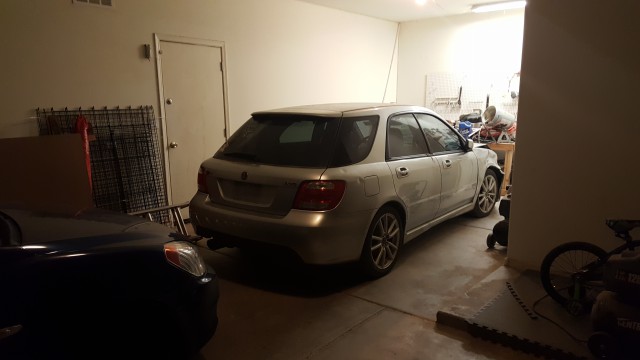 That smash in the front was enough to push the radiator into the timing gear (which looked like some sort of fiber composite) and smash it up, shredding the timing belt and bending a valve. Luckily, it was just one and I had planned on a complete rebuild anyway.
After getting all my stuff out, including the drive train…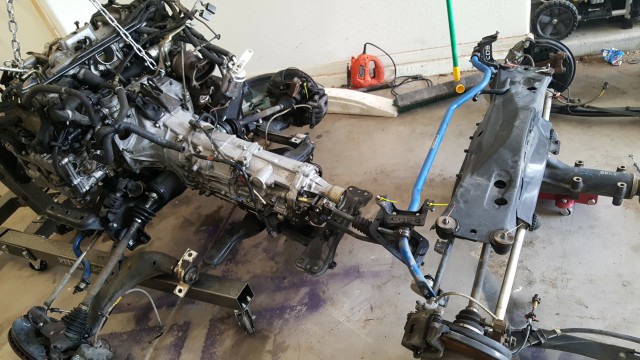 I was able to send off the stuff I didn't need or think I could sell…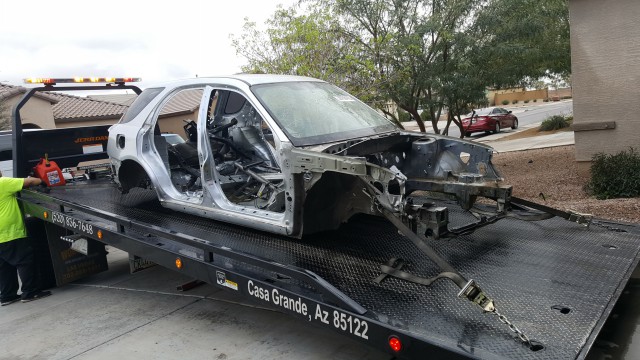 Before pictures of the engine. You can see the two valves that kissed the pistons
I cleaned, dissambled, and inspected the heads and block, then sent them off to machine shops that could actually work on subaru stuff. Not many out here.
The subaru engine also has these funny valves that create turbulence in the air flow during cold conditions. I'm in the AZ desert, so F that. Started with this (ok, just after starting, you can see some plates broken out already)…
and after some grinding, scrubbing, tapping, epoxying, porting, and polishing…
shortblock going back together
First major hiccup was torquing the heads back down. Pulled the threads right out of the block. Three headbolts were SUPER tough to remove. I had a shovel handle on a breaker bar and made my kids leave the shop, lol. Apparently, using a fine threaded steel bolt in an aluminum block through a water jacket with the whole thing acting as a ground may or may not cause a little alchemy. Short story, the machinist had a little trouble with the threads, but got the torque plate set up to spec before boring it, so I just got lucky that they pulled out when they did. I got to fix them all by drilling them out and installing inserts. After some more progress…
Moving along…
And, I guess it's time for bed, soooo, to be continued.