Hi all, I have built an MPCNC Primo, the 25mm version (F if I recall correctly).
Here are a pair of photos of a foam tombstone I made a pair of days ago.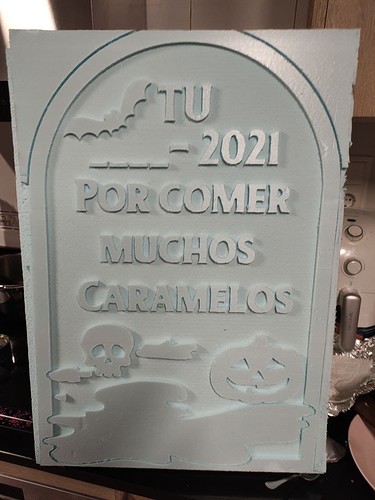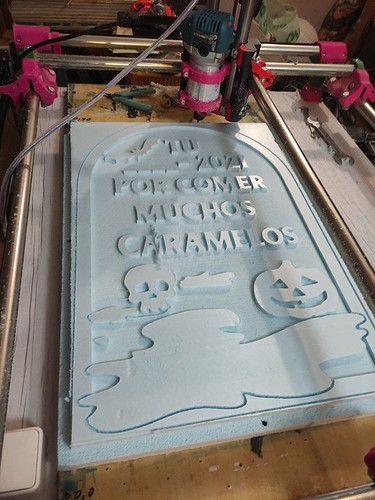 It's a 40x60 cm piece of high density foam I made for halloween. My 5 years old daughter loves it!!!
I had made some things before on wood, but I had a lot of troubles (as a noob on CNC, almost all were my fault).
I didn't bought the parts from Ryan as shipping to Spain is so expensive, but I'm very grateful for all his work and for sharing it!

(The text is in spanish, it says: "You ____-2021 For eating so much candies"