Hi all,
Since 2 weeks i've got me a working Lowrider and i'm very happy with it. It runs stand alone using Marlin with GCode from an SD card. For Cad/Cam i've so far used Fusion 360. However on this project i'm running into issues.
First run Z kept comming down, turned out to be the bit sliding out of the collet, so that was my fault mounting it. However the second try on this project something weird happened when the gcode execution moved from curring an Adaptive 3D profile to a first parallel finishing pass. Instead of starting the wanted vertical arcs it started cutting lateral circles (destroying the workpiece in the process :-p).
also the motion of the machine was not smooth like normal but jerky. I tried to switch it off using the button on the controller, but it did not have any effect. Any clues on where to start digging?
Workpiece:[attachment file=112584]
What was supposed to happen at the point the bad stuff happened: [attachment file=112587]
Gcode: see attachment.
I've used the combination of 3D Adaptive clearing and parallel passes before without issues: [attachment file="20190906_220450 (1).jpg"]
So the toolpath itself does not seem to be the problem. I'm trying to mill a bit faster every pass now to search for the limit's but that does not seem to explain this problem.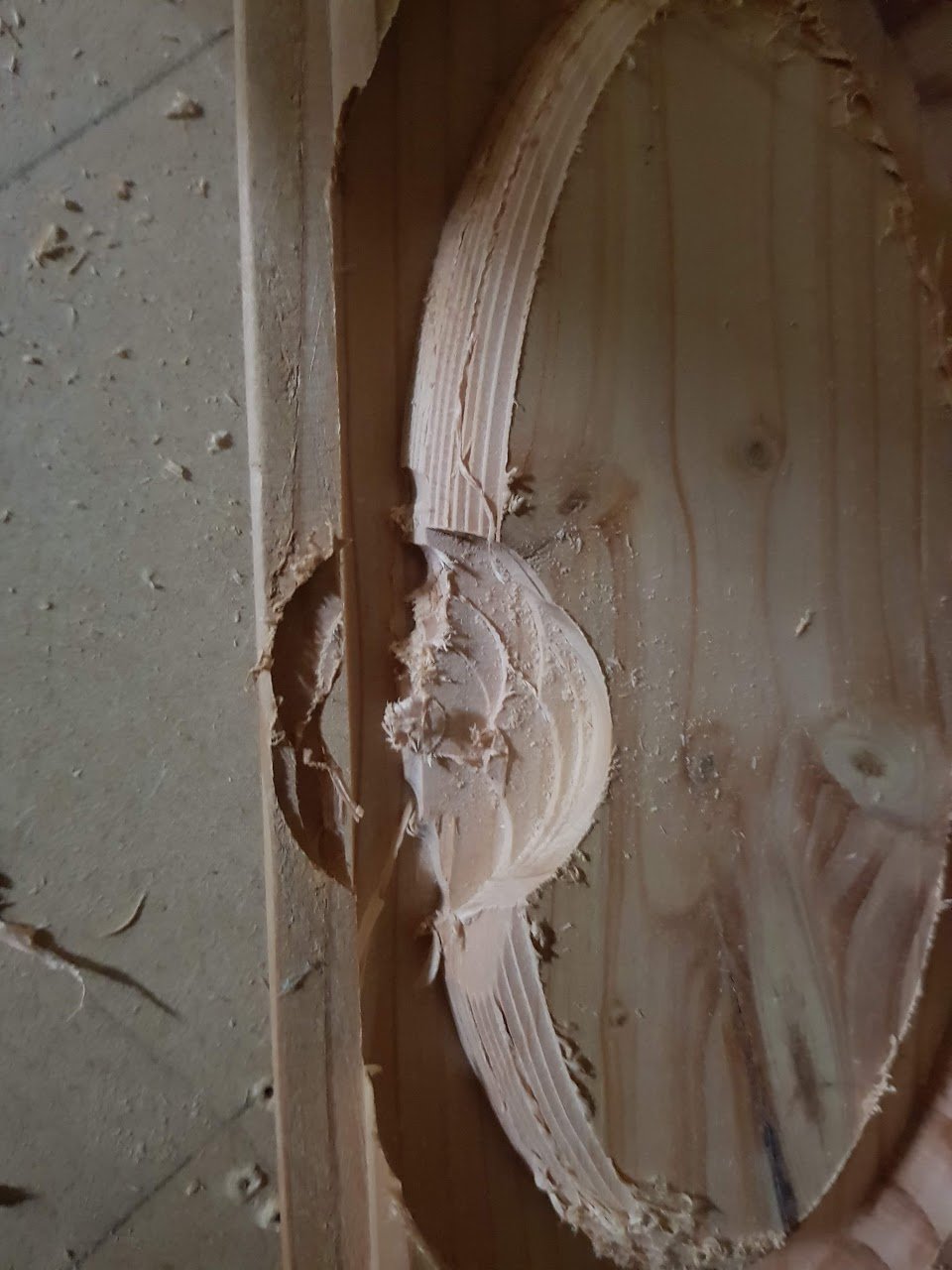 ka-lot-shape.gcode (692 KB)