Hi fellows,
finally I had some time to finish my first real project on my new primo MPCNC - the jocker. It's a pen storage for your desk (I don't know how you actually call it in English). So here it is: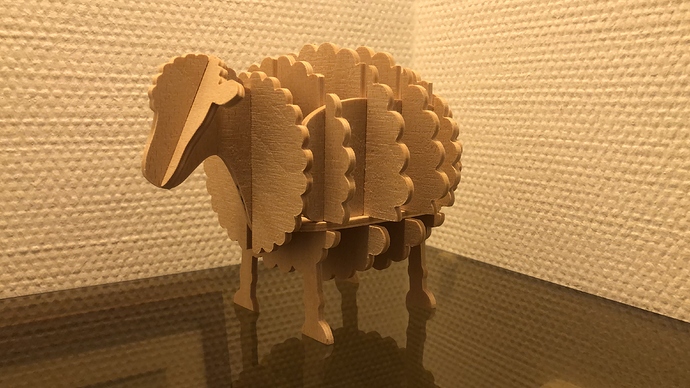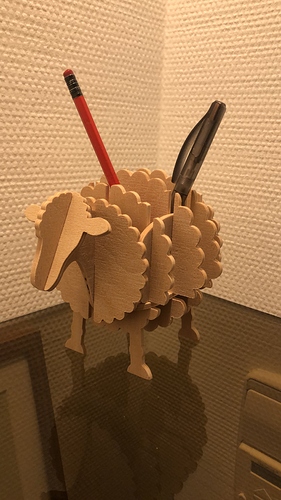 It's made of 4 mm beech plywood, cut wit a 1.5 mm endmill ( one of those grating ones) with 500 mm/min and 2.2mm doc. Needed only soft sanding to get nice edges. I'm thinking about finishing it with transparent oil.
Now I need to do a few more of it, as the whole family wants one.