All,
I just finished my MPCNC and the first project is to make a MP3DP V2.
I bought a MP3DP V1 from a fellow in Salem Oregon (thanks Dan) and then took it apart to rebuild it to a V2. BUT… I had to finish the MPCNC to made the flat parts. I chose to use 1/2 inch MDF for the parts and here they are!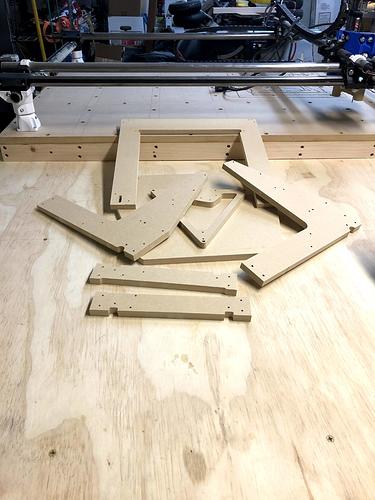 I found out that the bolts sizes aren't quite the same between the two version, plus my thicker flat parts needed longer bolts anyway. Off to the hardware store this morning and bought a box of 6-32 bolts and one of lock nuts. I've been putting things together most of the afternoon and should have the frame together in the morning. Pictures soon to follow.
Mike