So my five year old graduated from preschool 2 weeks ago and I asked what he'd like as a graduation gift. His answer… a real toolbox with real tools.
So on our daddy son day this week we set out to build a real toolbox.
His requirements were that I could do the cutting on my machine but that he would put the whole thing together himself.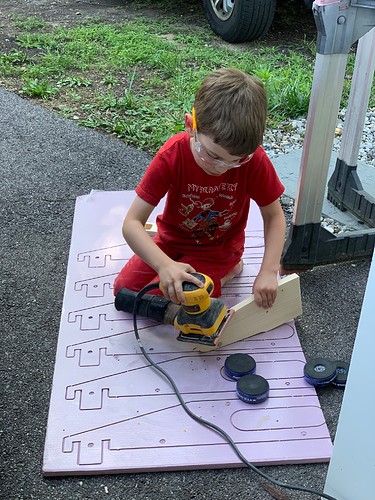 To his credit he sanded and assembled the whole thing and hand screwed all 24 screws.
I think it turned out pretty well for a scrap piece of 1x6.