Hello to the team ! I have successfully made my first try at cutting wood but with a few drawbacks … The issue am having is the following , With the pen I made the crown, some rectangles and some circles that went very well so I moved to cutting but unfortunately I am facing some weird moving at very certain points of the cut and it is the same at every pass the tool makes . I have 2 gcode files at my sd card for a program of a profile . The one is 2 slots and the second is the profile of the part a want to cut . Attached is the gcode file and a picture of the model . The gcode is produced by Fusion 360 using the this post processor I found in github. Also the slots are done correct and with no issues .
Also here is a video of the last 2 passes .
My conclusion is that something is wrong with the gcode and not the machine but I would like to have your input .
Thanks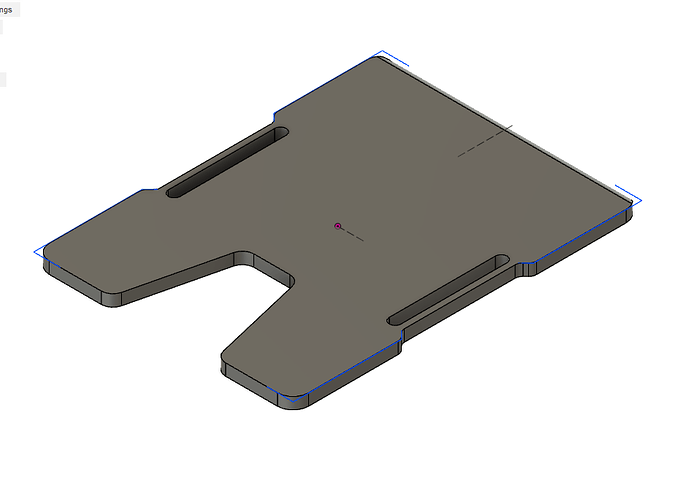 Profile-1.gcode (6.63 KB)