I finally got some time to work on this project again. I've never got anything to cut on my MPCNC. I'm still trying to understand the process so let me explain what I'm trying to do.
I created this panel in Blender that I want to cut and etch. It is x=157.9mm, y=108mm, z=3mm.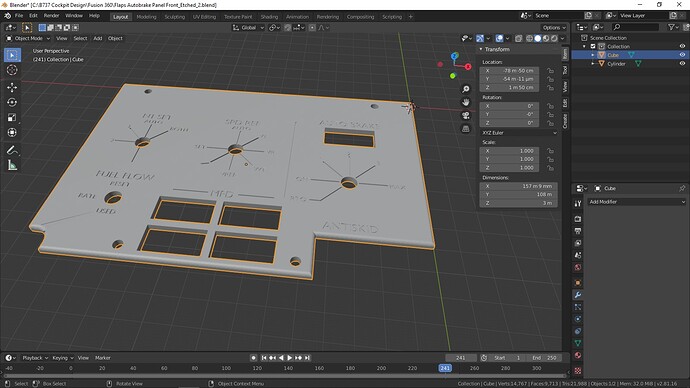 I exported it as an .stl, opened it in Repetier-Host and sliced it with Cura. I want the bottom left corner of the panel to be at the position on my cnc shown in the picture so I want the router to start there. I'm just drawing it for now.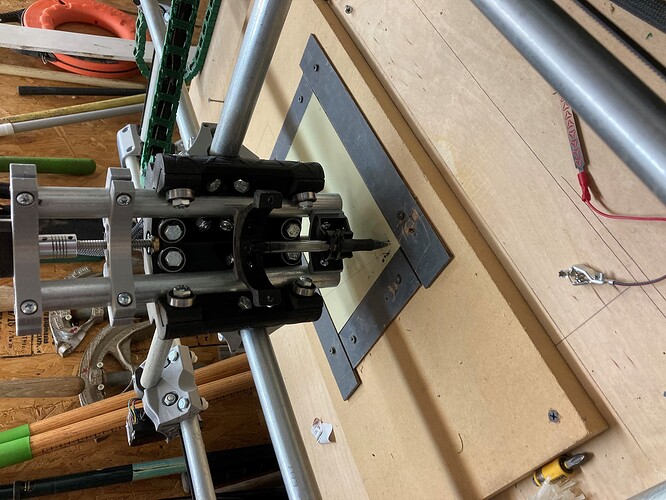 When I start the router it moves way past where the panel should be and the y axis maxes out.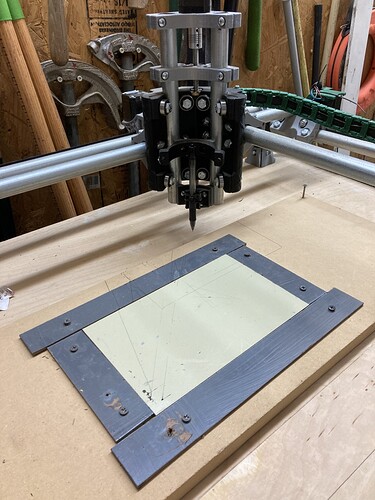 I try repositioning the panel in Blender but it doesn't seem to make any difference. I don't understand how gcode sets the actual position of the object. I've tried moving my endstops to compensate for the difference but the router still moves way off from the position where my panel should be. I know I'm misunderstanding something but I can't figure out what.
Jerry