I have been trying to cut shapes in plywood for a kids chair.
I used Aspire to create the tool path Looks fine with no open curves and I even checked it with the "vector validator" in aspire. I applied Marlin Post Processor script to save it out.
Each time I start the print a few cuts look great and then after some time the machine starts on some weird path of its own. it's not always the same either. I have re-adjusted curves etc. in Aspire and saved out again & again to no avail. Often the X axis shudders violently when stuck in a groove to the extent that I have to stop the cut as it starts to smoke the plywood up
(once it actually created a hot ember )
Here's a few images of the cut going wrong. note: I did update the Marlin PP n Aspire about a week ago.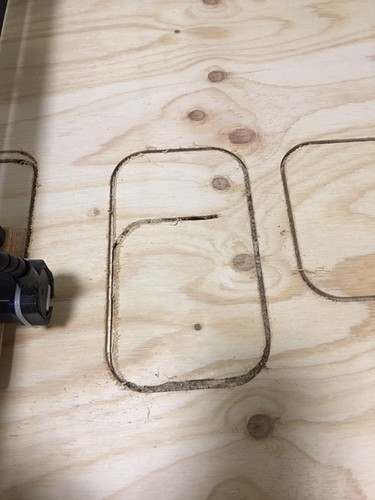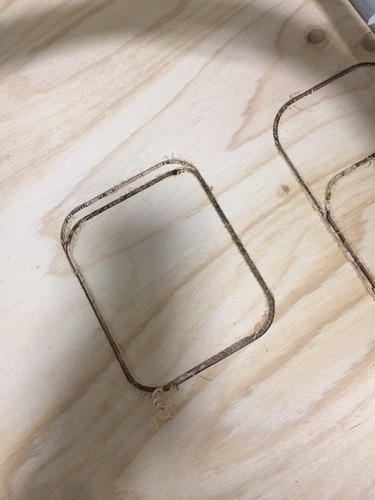 I even brought in a professional to take a look… no luck