I'm trying to dial in my laser for engraving and noticed at small scale, my lines are wandering. The issue is a bit like backlash, and I am looking for any ideas that either fix the problem or any troubleshooting steps I can take to track the problem down. Here is my original test. The numbers at the beginning of each line are the speed in mm/s and the laser power used.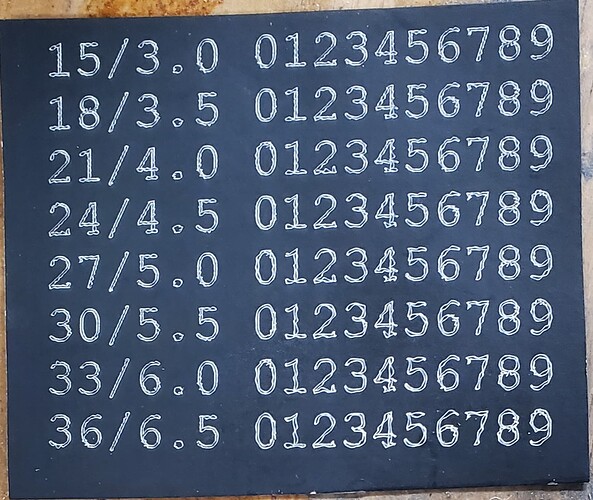 These letters are about 5mm high. I thought this might be some sort of vibration from moving around the mass of the Z axis and core so quickly. I replaced the Z axis with a plastic version (manual so no stepper) removing over 2 lbs. from the core. I also added some blocks to make my enclosure more stable. Here is the result: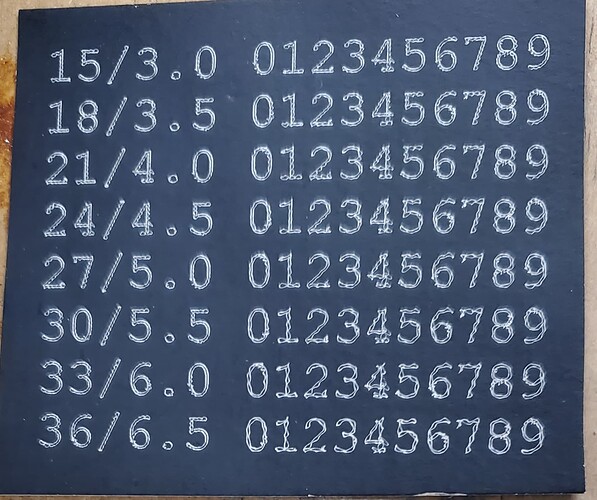 I don't see any improvement. The softness is my photo, not the engraving. I found just a bit of play in the Z axis and eliminated it and ran the test a third time: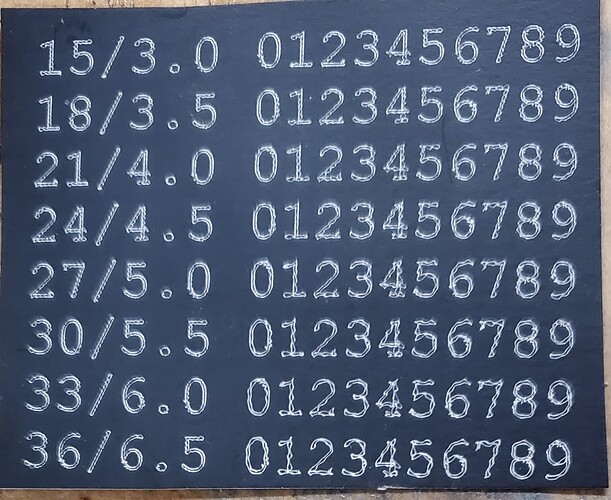 Again, to me, no improvement. What is most puzzling to me is that it seems to fail in a repeatable/predictable way. For example, take a look at the '9' on the end of the middle line from all three runs: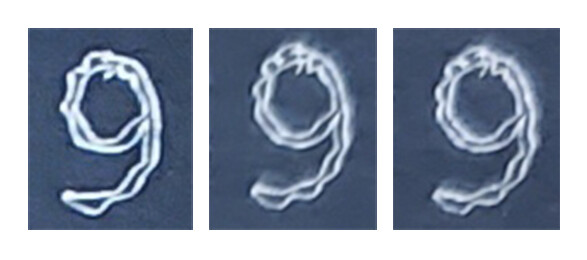 I can hardly tell the difference between run 2 and run 3. I went back to the cards to make sure I had not made a mistake and posted the same photo twice.
Any ideas?