Hi all,
Started doing some production work on my Lowrider2 build, very happy so far but I'm running into some issues. I'm using the SKR 1.2 PRO with TFT35 e3 v3, 2209 drivers wired in serial.
When powering on in touchscreen mode, I get the touchscreen reacting normally to inputs however when going to the Move screen I get the following: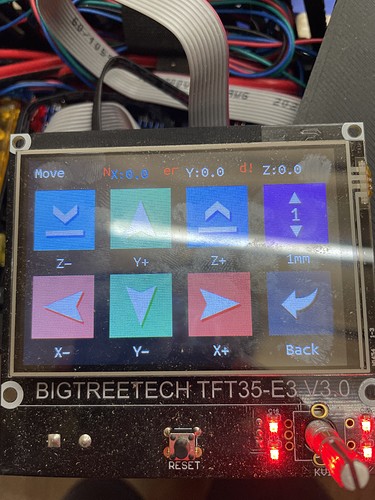 So it sais N er d! near the coordinates. I've had this before but usually it disappeared after a second or two but not it stays here for a lot longer (about 30 seconds), the Lowrider doesn't respond to any movement commands.
Then it finally shows X Y Z but I can only move it one increment and back. So, if I have selected 1mm increments I can move all axis +1 and -1mm. The rest of the commands is ignored.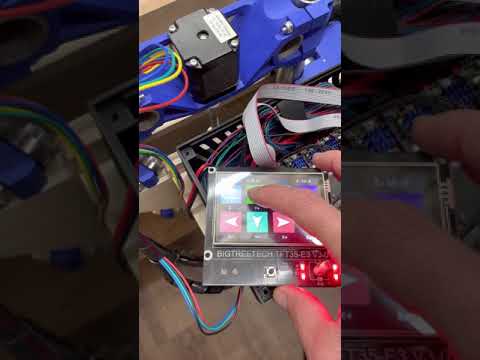 In Marlin mode I can move to machine over the complete range.
I triple quadruple quintuple checked the wiring, all seems to be good.
Any thoughts?