I was having trouble the other day with surfacing a part! The solution appeared to be to check if the machine was trammed! Well it turns out that the tramming is the issue. The question now becomes how do you tram the lowrider? There isn't any adjustment method that I can see. The rear X axis tube definitely sits lower than the front.
I made a holder for my calibers to measure the differences: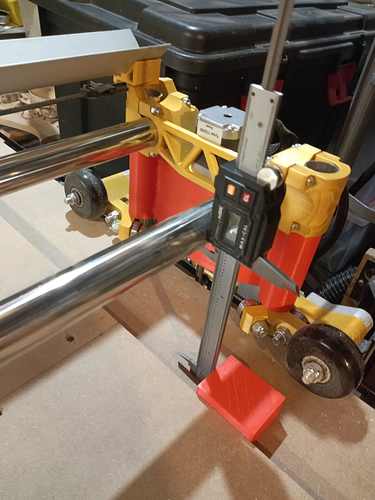 LFront: 105.41mm LRear: 104.15mm dif: 1.26mm
RFront: 105.35mm RRear: 104.07mm dif: 1.28mm
Based on the above it would indicate that the left to right difference is very minimal and acceptable to me. It's the Front to back that is a problem, how do I adjust this?