I have a new pen holder that might help, has a little double wishbone action. It would be nice to see if you can level it though, if not just take a millimeter off the whole surface.
Got 90% of it corrected. Used a caliper to check rail height on the sides. They were just a touch off from each other. Like the new pen holder…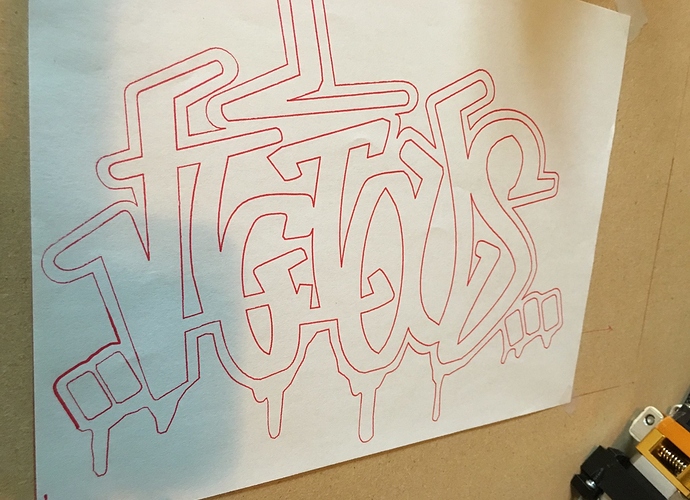 wow… Now I got to go check my rail height with a caliper… Thanks John…
I have a wooden block that I use to check the heights of my corners. I have them so it just brushes when I slide it under. Marked it rail height and put it in one of the drawers on my bench so I don't lose it.
I didn't even think about using a block. the rails on mine were off by +.2mm on one side and -.25mm on the other. enough to pick the pen up off the paper, but that's about it. probably just the difference in cutting on one side of the line or the other for the legs…