Hi all
I've been pondering about a pen plotter for a while now. I want to make dedicated machine for plotting (and perhaps laser in the future). I've got many tubes and parts from the burly and other projects lying. I want to make this as cheap as possible, with easily available stuff. My CAD-skills are as a four year old, so I want to borrow some parts from v1. (I won't sell or license anything, if anyone wants I'll share the parts, but of course in the right manners!)
So - my plan is as follows: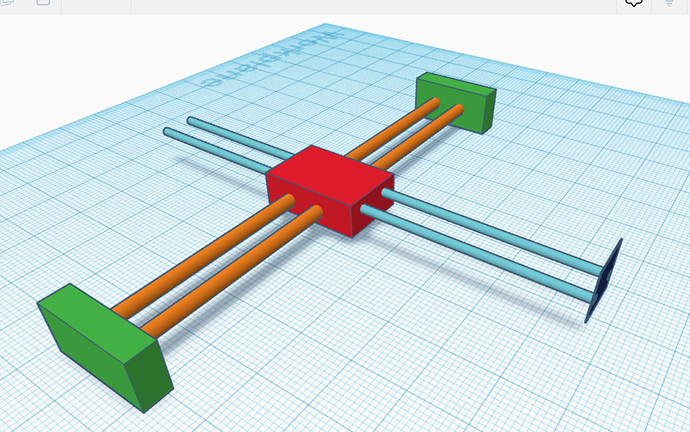 The red plate will borrow the x rollers from lr2 for the X direction, using 25mm pipes I've got. For Y I want to get linear bearings and use 16mm aluminium tubes. (They are quite cheap and rigid). I want the work area to be at least A3 (approx 30x40cm). I'm hoping to figure out a way to run this with corexy design.
My question is - do you think this is feasible? I've been thinking about using the new zenxy as basic setup, but I think it's more complicated than necessary. My main worry is how much wobble there will be on the Y, in terms of size and tube specs.