Hi everyone
I just started wiring my lowrider 2 and I am having some problems with the endstops. I hope you can help me.
I am using a Rambo and generic parts from the kit.
When I tried connecting the power, I hadn't plugged it in right and I ended up burning something, but most of the board still works, could this be the reason why the endstops aren't working? I also made shire that there was a voltage going into the endstops, and there is.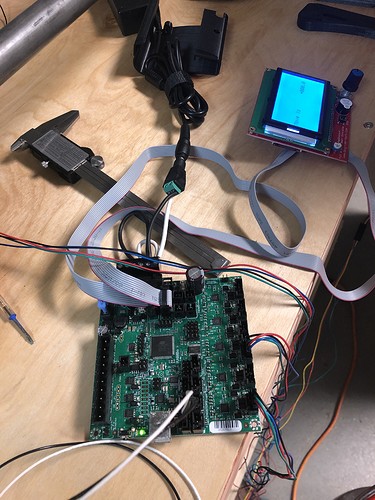 I connected the steppers, and got them working with the series cabling. But when I plugged each stepper into a separate connector, when I tried to lift the z axis, it was like if the steppers didn't have enough power to lift itself.
On a separate note, I tried connecting the endstops, and I followed everything on the website, but when I moved the carriage, and pressed down on the endstop, the carriage kept moving. Is there any recommendations you could give me to make them work?