I am getting ready to test new parts from Ryan's next ZenXY (name TBD).
The idea is to build up a counter height space for working on electronics projects, as well as add enough storage to ignore my disorganization. There is a nice space in the middle that is great for a ZXY, so that's what I'm going to do.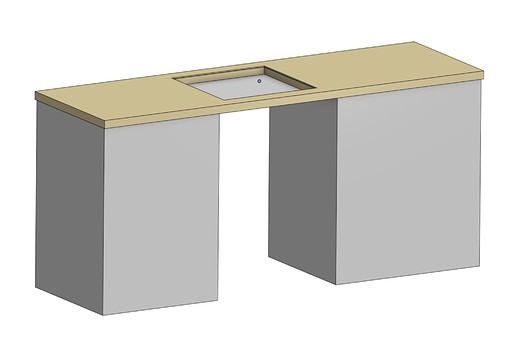 So far, I have rounded up all the cabinet parts (they are ikea Sektion cabinets). I bought butcherblock from home depot. I have cut it to size: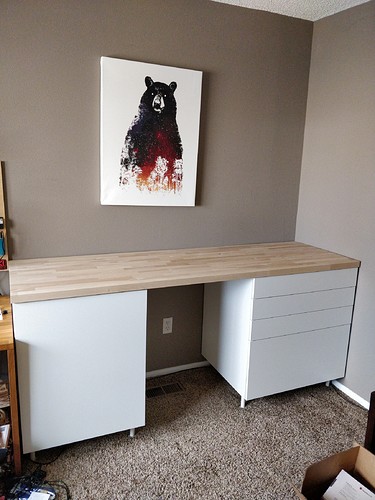 But it needs finish. I took the "scrap" and I tested a finish. I am also making good progress printing the parts in protopasta "Empire Strikes Black". They look great: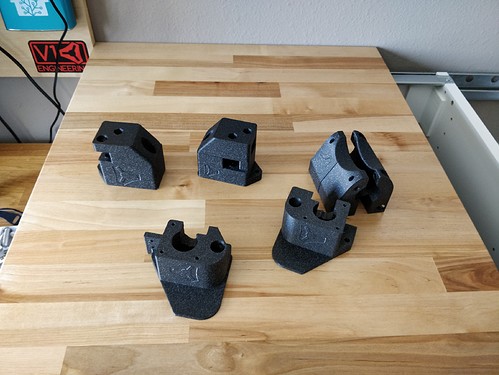 (That V1 Engineering sticker was in danger of being in the way, but I moved that tool board over to save it).
Ryan sent me all the hardware I need (tracking says it will be here today). I have enough 3/4" EMT, but I will need some 1/2". I have some glass that seems like it is the perfect size.
I am thinking I will design something to hold the glass up, screw into the sides, and have a place for the LEDs around the outside. I haven't decided yet. I need my printer to make some test prints. That will make cutting the hole easier.
I'm excited to see how it will all go together. I hope it will look pretty professional from the top and you will be able to still be comfortable working and looking at it from the bottom.
I am pretty anxious about cutting the hole. I definitely don't want to mess up this awesome chunk of butcher block. It was a real chore to cut off the end with my circular saw. I did end up with a little burning (but it's on an end that no one will see). I will be taking it slowly, and methodically before I cut anything. CAD looks good though.