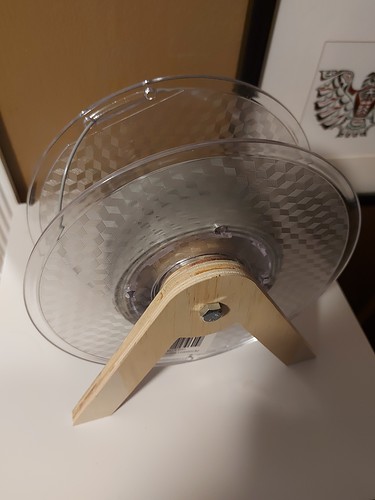 I know we've all made these before…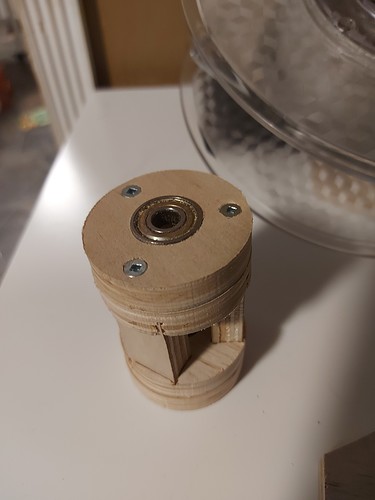 I had some 608 bearings that aren't very good hanging around, and my 3d printed spool holders are a little flimsy against sideways pressure.
12mm plywood, and a spare 5/16" bolt and nut.
Next will be to print a wingnut handle for the nut and bolt, and maybe a little sanding.