This doormat is roughly 18" x 30", and is not a laser cut item, but one I created using a laser cut stencil.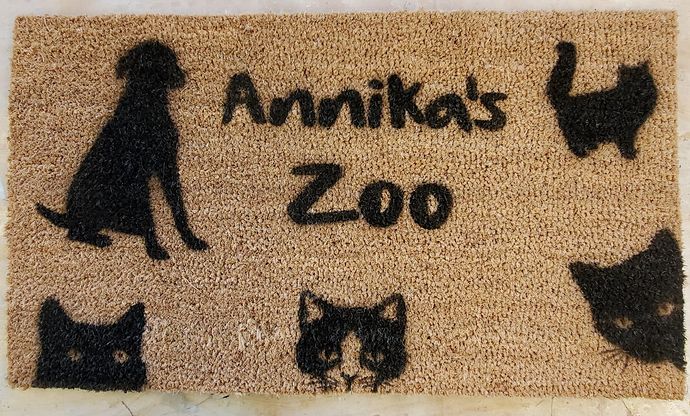 I started by cutting some Dollar Tree poster board. The resulting stencil was flexible and I was concerned that paint would go under the edges, so I beefed up each opening with a cardboard cutout. I sprayed Plasti Dip through each opening.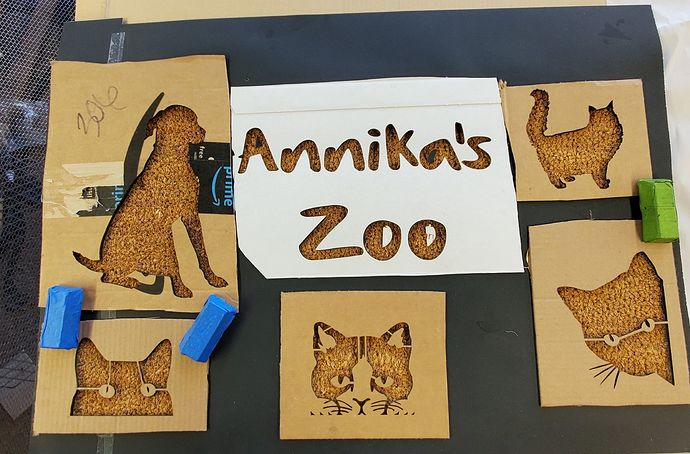 I'm somewhat concerned about how well the doormat will wear. If/when I do one of these again, I'll cut the stencil out of 1/8" hardboard or plywood, and heavily weight it down. That way I will have more confidence in really soaking the mat with Plasti Dip without bleeding into the details , and I think it would reduce the softness at the edges of the silhouettes as well.