I've been working on figuring out a recipe for laser engraving white tiles. I'm still tossing more tiles than I'm keeping, but I wanted to share my keepers so far. But first I want to thank David (@dkj4linux). His repeated, detailed instructions, presentation of quality results, and a pointer to the JL1 were all extremely helpful.
Some of these tiles were engraved using my Primo. Lately I've been using the JL1 since it is somewhat faster. The results are similar, though not identical, between the two machines (same Lightburn file, same laser). All used a NEJE A40640 laser. All but one tile was engraved at 300 LPI.
All the images used for engraving were created by the Midjourney AI image generator.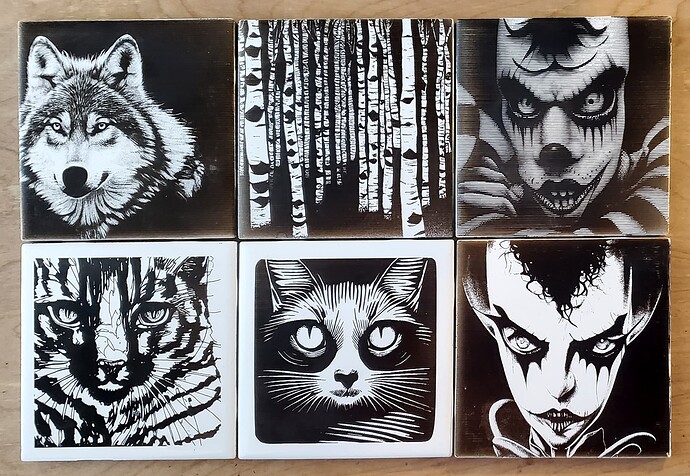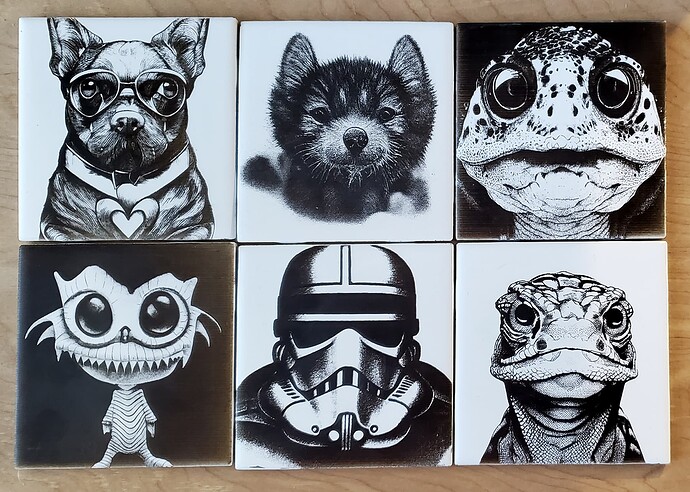 These tiles are about 2" across.